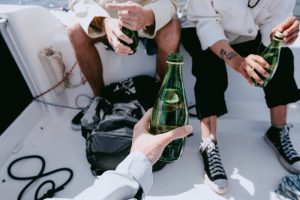 According to the U.S. Coast Guard's latest 2019 Recreational Boating Statistics Report, alcohol is the primary contributing factor in fatal U.S. and Florida boating accidents. Even as deaths declined overall, alcohol continued to be a top factor in deadly boating incidents.
Of the 614 boat accident deaths reported in the U.S. last year, 141 (or 23 percent) were mainly attributed to alcohol consumption. This is even as boating deaths overall fell by 3.2 percent compared to the previous year. The total number of boating accidents in 2019 slightly increased, from 4,145 to 4,168 (about 0.6 percent). The number of injuries increased too, by about 2 percent.
As our Fort Myers boating accident attorneys are aware, similar data has been reported in Florida. In 2018 (the most recent year for which statistics are available), there were 54 boating deaths statewide, according to the Florida Fish
& Wildlife Conservation Commission – more than reported in any other state. Among fatal boating accidents, 22 percent were attributed to alcohol and/or drug use.