Spring Break Dangerous Time for Tourist Injuries in Southwest Florida
The Minnesota Twins and Boston Red Sox have rolled into town for Spring Training and Spring Breakers are right behind them.
The next two months will be the most exhilarating of the year in Southwest Florida; and the most dangerous.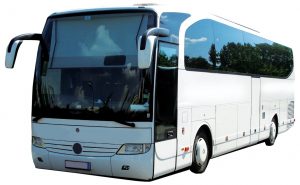 Over the next two months, nearly 1.5 million people will visit Lee County, about twice the county's residential population, adding more than $1 billion to the local economy. Our injury lawyers in Fort Myers know traffic accidents are a primary threat, but far from the only risk facing visitors and residents through the height of tourist season.
Tourist Injury in Southwest Florida
It's been a deadly start to the year on Lee County roads. After back-to-back years of more than 100 traffic fatalities, a reduction to 90 road deaths in 2018 was seen as an encouraging sign. But so far in 2019, The News-Press reported 10 fatal crashes occurred in January. Twenty had been reported before the end of February.
The Lee County Visitors and Convention Bureau reports 86 percent of visitors will visit the beaches. Sanibel and Captiva Islands are also top draws. None of these locations have roads and other infrastructure capable of keeping up with traffic demands. Other top attractions include Miromar Outlets, Bell Tower Shops, Coconut Point Mall and Gulf Coast Town Center. Nearly one-third of visitors reported traffic as their primary complaint.
Once off the road, other common injury risks in SWFL include:
Fall injuries: Falls are a leading cause of accidental death and disability. Southwest Florida's older population increases those risks. Restaurants, theaters, malls, and other commercial businesses should make appropriate safety improvements and keep their premises free of hazards.
Boating injuries: Personal watercraft and boating accidents continue to cause injuries and death through each month of the winter tourist season. As we have noted, Florida waters are the most dangerous in the nation and Lee County is among the state's most dangerous when it comes to boating accidents.
Drowning risks: Florida Statute 5.15.27, Florida's Residential Swimming Pool Safety Act, aims to keep residential properties safer by holding pool owners accountable for swimming safety on their properties. Other requirements exist for hotel and resort properties. Still, pool drownings remain a significant risk in Southwest Florida. Drowning is also the leading cause of death in boating and watercraft accidents.
Resort injuries: Resorts are home to many of the risks already discussed, including restaurant risks, fall risks, swimming pool and drowning risks. These facilities have an obligation to mitigate known risks by keeping their properties in good repair and by ensuring adequate facilities and security.
Rental injuries: If you can get hurt on it, you can probably rent it in Southwest Florida. From vehicles to boats and personal watercraft, to motorcycles, golf carts, airplanes, parasailing and fishing charters, visitors have a lot of choices when it comes to fun rentals. In most cases, these businesses face few regulations. While parasailing risks are perhaps the most well-documented, injuries among rental patrons are common. In most cases, renters sign a liability waiver; however, this does not absolve businesses from all responsibility in the event of a serious or fatal accident.
Dealing with a personal injury or wrongful death claim is always stressful. Out-of-town and out of country guests face additional complexities, in both proving and pressing their claim. These complexities are compounded when visitors reside in Ontario or other Canadian provinces. Many of these types of claim are more difficult to prove than standard Florida Resident traffic collision claims. Investigating your claim and protecting your rights is best done by a law firm with significant experience.
If you are injured in Fort Myers, contact our injury attorneys at the Garvin Injury Law at 800.977.7017 for your free initial consultation.