Alcohol: The Leading Factor in Fatal Florida Boating Accidents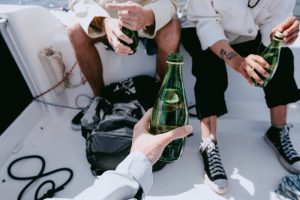 According to the U.S. Coast Guard's latest 2019 Recreational Boating Statistics Report, alcohol is the primary contributing factor in fatal U.S. and Florida boating accidents. Even as deaths declined overall, alcohol continued to be a top factor in deadly boating incidents.
Of the 614 boat accident deaths reported in the U.S. last year, 141 (or 23 percent) were mainly attributed to alcohol consumption. This is even as boating deaths overall fell by 3.2 percent compared to the previous year. The total number of boating accidents in 2019 slightly increased, from 4,145 to 4,168 (about 0.6 percent). The number of injuries increased too, by about 2 percent.
As our Fort Myers boating accident attorneys are aware, similar data has been reported in Florida. In 2018 (the most recent year for which statistics are available), there were 54 boating deaths statewide, according to the Florida Fish
& Wildlife Conservation Commission – more than reported in any other state. Among fatal boating accidents, 22 percent were attributed to alcohol and/or drug use.
While this report is important to show that alcohol is "primary contributing factor of accidents and casualties" during the operation of a vessel, it does not clearly answer the often asked question of "What is the leading cause of death in boating accidents?"
The Coast Guard and FWC report other top contributing factors include:
Operator inattention
Improper lookout
Operator inexperience
Excessive speed
Open motorboats (which would include center consoles, skiffs, and flats-boats) were involved in the highest percentage of deaths (48 percent nationally and 63 percent in Florida), followed by canoes/kayaks (14 percent both nationally and in Florida) and personal
watercraft (8 percent nationally and 11 percent in Florida).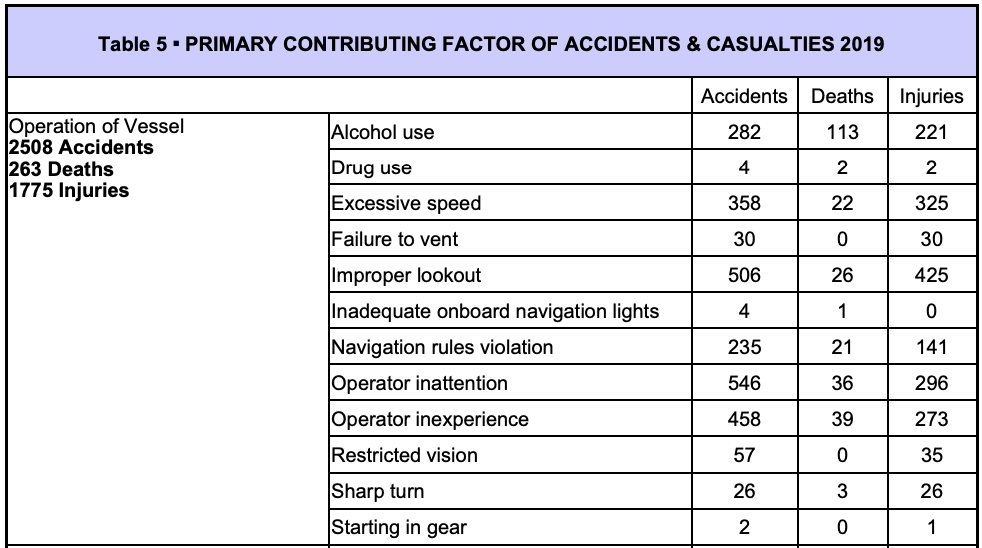 Liability in Florida Boating Accidents
Liability is a legal term that relates to legal responsibility. The question of who is legally responsible for covering the damages stemming from Florida boating accidents typically hinges on negligence. Boating operators have a duty of care to operate their vessels in a manner that is safe and within the accepted standards of reasonable conduct. Failure to do so can result in liability.
Operating a vessel while impaired is an act of negligence that can result in liability. (It is also against the law, with F.S. 327.35 treating it much like a DUI offense.) Evidence of BUI can be used to argue a case of negligence per se (or as a matter of law) or against the defendant in a boating accident case. Evidence of Boating Under the Influence could also be used to argue for punitive damages in Florida or federal courts.
Negligence per se may also be alleged in cases where the boating operator failed to obey the posted speed limit or if the operator failed to take the boating education safety course (if they were born after Jan. 1, 1988).
Other examples of negligence that can lead to Florida boating accidents include:
Not providing adequate safety equipment
Turning incorrectly or recklessly into a wave
Taking a vessel out onto the water despite poor weather conditions or forecast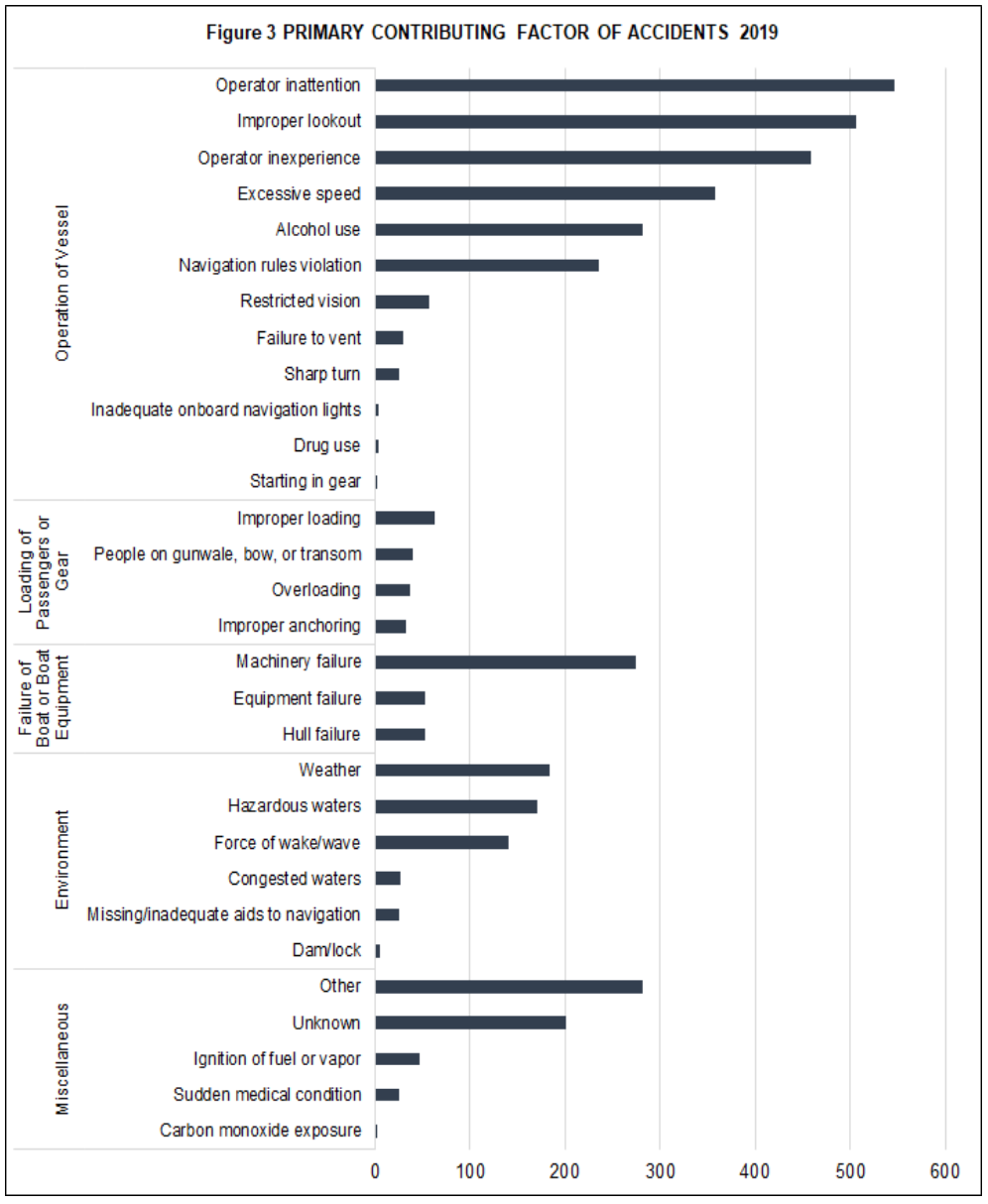 Although 81 percent of fatal Florida boating accidents involve someone who owns their own vessel, South Florida has many boating rental and charter companies that may require participants to sign a liability waiver. As our injury lawyers can explain, the purpose is to release the owner and/or operator of the vessel from liability in the event of an accident. Even if you signed a waiver, you should still speak to an attorney because it may be unenforceable if:
The rights waived were not unambiguously/clearly defined.
The terms were written in such a way that an ordinary person could not have understood what they were signing away.
While many boating accident cases are brought in state courts under state maritime jurisdiction, they can also be brought in (or removed to) Federal court where there are additional protections for vessel owners. Once in Federal courts there can be shorter time limitations where it is helpful to have attorneys who are licensed in and familiar with the Federal court process.
Survivors of Florida boating accidents, as well as loved ones of those who died, may have grounds for pursuing damages for medical bills, lost wages, and wrongful death. Our compassionate dedicated Fort Myers injury lawyers can help answer your questions and offer our services on a contingency fee basis – meaning you pay nothing unless/until we win.
If you are injured in Fort Myers, Naples, or Key West, contact our injury attorneys at The Garvin Firm at 800.977.7017 for a free initial consultation.
Additional Resources:
2019 Recreational Boating Statistics, U.S. Coast Guard
More Blog Entries:
What if there isn't enough insurance coverage to pay my claim? Nov. 4, 2020, Florida Boating Accidents Lawyer