2020 Florida Boating Accident Statistics Released by FWC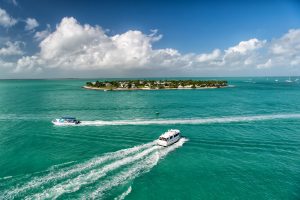 Florida is a boater's paradise, but its waters have also placed plenty in peril. According to the newest statistics released by the Florida Fish & Wildlife Conservation Commission (FWC), the Sunshine State continues to lead the nation both for the most registered vessels and the highest number of reportable boating accidents. In 2020, officials counted a total of 836 Florida boating accident cases, causing 79 deaths (including 5 missing persons presumed dead) and 534 injuries.
These figures represent a surge of boating accidents and deaths at a time when an increasing number of people are taking to the water.
As our Key West boat accident attorneys can explain, lack of boater education is cited as a common thread in many of these cases. About 70 percent of boaters involved in deadly incidents had no boating education. Inattention/failure to maintain proper lookout is also a top cause. Alcohol and/or drug use was cited as a causal factor in about a quarter of all boating deaths.
The number of boating accidents statewide in 2020 is a 16 percent increase compared to the year before, and 14 more people lost their lives last year compared to 2019. For almost 20 years, the leading type of fatal accident on Florida boats has been falls overboard, with drowning being the leading cause of death. Nearly 9 out of 10 people who drowned were not wearing a life jacket. The rate of injuries was 54 for every 100,000 registered boaters (of which there are 985,000 statewide).
The Florida Keys is known as a prime spot for boaters, and Monroe County saw the greatest number of boating accidents, with 99 total resulting in 52 injuries. (Tragically, Key West was the site of two more fatal boat crashes last month, one resulting in two deaths and 10 missing persons and the other resulting in one death.)
Towed watersports (inner tubes, windsurfing, parasailing, etc.) were involved in 23 accidents that resulted in 37 injuries and 9 deaths. Personal watercraft (Jet Skis, Seadoos, etc.) account for 15 percent of all the registered vehicles in the state, yet were involved in 27 percent of all boating accidents. Half of all personal watercraft accidents involve rented vessels and 45 percent involve collisions.
The most boating accidents in the state occur in May, though there is often a spike in July with Independence Day celebrations and September with Labor Day. Last year, March was the deadliest month, with 10 deaths reported in those four weeks.
Florida law requires boaters to undergo boating safety education – but only if they are born on or after Jan. 1, 1988. The agency issued nearly 75,000 boating education safety ID cards last year, most of those to boaters under age 35.
Liability for a Florida Boating Accident
Liability for Florida boating injuries will depend on the details of the accident. Obviously, boating operators who negligently or recklessly operate a vessel will bear some responsibility in paying for damages. As Key West boating injury lawyers, we will be interested in knowing whether the operator adhered to the applicable boating safety statutes as well as with reasonable care for the situation.
Failure to use reasonable care when there was a responsibility to do so (the definition of negligence) can be cited in cases where the operator:
Took the boat out in conditions that were unsafe.
Turned the wrong way into a wave, resulting in capsizing.
Failed to ensure adequate safety equipment was onboard.
Traveled too fast.
Was drinking while operating the vessel.
Failed to pay attention while in control of the vessel.
Boating operators can be liable even if they never actually make contact with another vessel. This is most often in situations where another boater's wake causes another vessel to capsize or become damaged.
In some cases, owners of boats can be deemed liable even if they were not operating the vessel. It should be noted that boating insurance is not a requirement in Florida. However, banks do require some boaters to secure insurance if they do not operate the business outright or if they are in the business of renting the boats out to the public.
Marinas can also be liable for renting to unqualified or unsafe operators or for failing to maintain their boats in good working order. Some boat renters sign waivers of liability, but this does not automatically clear a boat rental or charter company from liability. It will depend on the specifics of the incident and the express language of the contract.
Encouraging a Safe Summer Boating Season
In this summer season, FWC and the U.S. Coast Guard are urging boaters to abide basic safety protocols when taking to the water.
Ultimately, people should think of operating a vessel with as much caution as they would a truck on the highway. That means operators need to know what they are doing, pay attention, use appropriate care and refrain from alcohol consumption. It is also imperative to make sure every boat is equipped with appropriate life-saving equipment on board: Life vests for every passenger, a fire extinguisher, proper navigational lights and a sound-producing device (horn, bell, whistle, etc.). Passengers under 12 should always wear a life jacket when out on the open deck.
If you are injured in Fort Myers, Naples or Key West, contact Garvin Injury Law at 800.977.7017 for a free initial consultation.
Additional Resources:
2020 Boating Accident Statistical Report, FWC
More Blog Entries:
Alcohol: The Leading Factor in Fatal Florida Boating Accidents, Nov. 13, 2020, Key West Boating Accident Lawyer Blog