Botched Plastic Surgeries Lead to Medical Negligence Lawsuits, Florida Law Change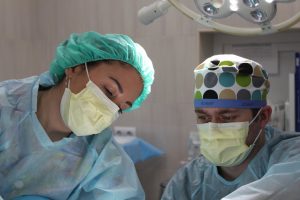 The notion of the "ideal" body shape is ever-changing, and in Florida, plastic surgeons are in high demand. However, it appears the lure of steep profit margins has led some physicians who are not uniquely qualified, experienced or careful to offer complex medical procedures at rock-bottom prices – often with tragic results. A recent series of botched cosmetic surgeries in South Florida has led to a spate of medical negligence lawsuits, a change in Florida law (effective 1/1/20) and a pending Florida Supreme Court ruling.
Our South Florida medical malpractice attorneys know the one procedure sparking the greatest concern of late is the "Brazilian butt lift," or BBL. The procedure, which aims to enhance one's rear with a transfer of fat to the gluteal region from the abdomen, lower back, thighs and/or hips, requires precise and careful application. The greatest risk is the possibility of a heart or pulmonary fat embolism. This happens when the fat is accidentally injected deep into the muscle tissue, making its way into the bloodstream and causing obstruction of major blood vessels of the heart or lungs. Another potential danger is that of punctured internal organs. Both have proven life-threatening and/or fatal.
NBC-6 reports more than a dozen women have died in South Florida in recent years during or shortly after having a BBL. Several of their families have filed medical negligence /wrongful death lawsuits. They assert that the deaths and injuries that occurred were not the result of unavoidable complications, but rather serious mistakes by the medical professionals involved.
Factors that led to a higher risk of complications in BBL procedures included:
Performance of the procedure by an unlicensed practitioner;
Using injectables and fillers instead of fat;
Unsterile instruments/operating area;
Intramuscular injection of fat.

Holding Plastic Surgeons Accountable for Medical Negligence
Plastic surgeons, like all medical professionals, are required to conduct themselves according to the applicable standard of care for their specialty. Failure to do so resulting in harm can be the basis of a medical negligence lawsuit. Yet some physicians performing procedures like the BBL in Florida are not board-certified cosmetic surgeons. Some cannot even claim any area of specialty. Several clinics with high rates of adverse incident reports are owned by investors and driven by splashy social media marketing.
The Naples Daily News reported that two Miami-area clinics operated by the same physician accounted for 1 of every 5 plastic surgery deaths in the state over a six-year span – most of those BBL patients from out-of-town. The doctor reportedly changed the name of the clinics three times amid waves of patient complaints. His medical license had previously been suspended for allowing unlicensed workers to perform cosmetic procedures. Although the doctors involved in the procedures (contracted by the lead physician) were disciplined when evidence of negligence was uncovered, little action was taken against the clinics.
Media attention sparked the introduction of SB 732, which aims to crack down on plastic surgery clinics and doctors found to have endangered patients and curb medical negligence.
The new law, which has gone into effect, will:
Block doctors from opening up a new facility for five years if their previous clinic was shuttered as a result of medical malpractice;
Require any office in which a physician performs certain procedures or office surgeries to register with the state health department;
Require office and physicians practicing at the office to meet certain financial responsibility requirements;
Authorize the health department to deny or revoke the registration of or impose certain penalties against a facility in which certain procedures are performed under certain circumstances;
Require routine health department inspections of these facilities;
Authorize the Florida Board of Medicine to adopt rules/standards of practice for office surgeries and making the performance of certain office surgeries/procedures in an unregistered office grounds for disciplinary action/denial of a license.
Further, if there is a finding of probable cause that a physician is not complying with the standards of practice for office surgery as adopted by the board and there is an immediate danger to the public, the new law requires the Department of Health to issue an emergency order to suspend or restrict the registration of that office.
Florida Supreme Court to Weigh in on Emergency Room Liability 
One case of a botched BBL is slated to be heard by the Florida Supreme Court, with questions raised as to whether a hospital can be held liable for the medical negligence of an independent contractor emergency room physicians.
In 2013, a woman was rushed to a Miami-area hospital following complications from her BBL cosmetic surgery at a clinic. She died several hours after arriving. In the wrongful death lawsuit that followed, plaintiffs alleged the hospital was partially responsible for her death for providing substandard care. The hospital denies liability, however, asserting the doctors who treated her were independent contractors, not employees.
The Third District Court of Appeal sided with the hospital, but this conflicts with an earlier decision by the neighboring Fourth District Court of Appeals. The Florida Supreme Court has agreed to hear the case and resolve the conflict.
Our South Florida medical malpractice attorneys will be monitoring the development of that case closely, and are available for free consultations if you feel you might have suffered damages as a result of medical negligence.
If you are injured due to medical negligence in the greater South Florida area, contact our injury attorneys at The Garvin Firm at 800.977.7017 for a free initial consultation.
Additional Resources:
This business helped transform Miami into a national plastic surgery destination. Eight women died. Dec. 5, 2019, By Michael Sallah and Maria Perez, USA Today and Naples Daily News