How Often Do Florida Personal Injury Lawyers Win?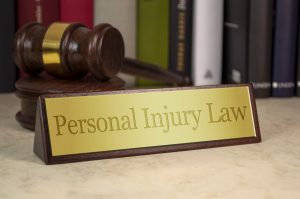 When Florida personal injury lawyers take on a case, they're frequently successful at negotiating a settlement – often before a lawsuit is necessary and long before the pre-trial or trial phase.
There are a few reasons for this. Firstly, there are very few cases that go to trial at all. Although many Hollywood depictions of the justice system focus on the courtroom drama of trials, the reality is trials are lengthy, expensive, often emotionally-trying. Most everyone involved in a civil case will aim to avoid the risk of going to trial if a fair resolution can be reached without one.
Another reason is that injury attorneys accept cases on something called a contingency fee basis. That means they aren't paid attorney's fees unless they win. If they do win, their fees are deducted as a percentage of the overall settlement amount or verdict award. Just speaking candidly, injury attorneys are unlikely to accept cases with extremely long odds. The good news about this for plaintiffs is, No. 1, they have the benefit of a frank assessment of how aggressively to pursue their case at the outset. No. 2, someone with a strong injury case won't be hindered by a lack of an upfront payment.
All this said, when we are hired to take on a case, we don't rush to settlement if it's not advantageous for our client. Our goal is to secure the best possible outcome for them. That means meticulous investigation, skillful negotiation with insurers and the commitment to see the case to the best conclusion for our clients. As longtime civil trial lawyers, we have the experience to know when it's wise to settle, when it's best to pursue a trial and also how to prepare for either possibility. That's another benefit of a contingent legal fee as the greater the amount of money that the lawyer can recover for you the greater their fee will be.
Our South Florida injury lawyers offer free initial consultations so that potential clients can get a no-risk, straightforward analysis of their chances of success and possible strategies. 
Injury Case Statistics
According to the Bureau of Justice Statistics, only about 2 percent of all state civil cases (which includes torts like slip-and-fall, car accidents, dog bites, nursing home injuries and medical malpractice) are decided at a trial. (The rest are resolved pre-trial.) Of those, about 68 percent were decided by juries and 32 percent by bench trial (with a judge as the decider). Plaintiffs won in 54 percent of jury trials and 68 percent of bench trials, with the average award somewhere between $24,000 and $30,500.
In 6.3 percent of jury trials, prevailing plaintiffs are awarded more than $1 million in compensatory and punitive damages. Meanwhile, the median total award is about $30,500. This belies the popular tort reform story that civil injury cases are huge money makers – for attorneys or plaintiffs. In reality, there are often many challenges to winning an injury lawsuit. Having a lawyer who is skilled, well-prepared and experienced is imperative.
That said, these statistics and damage awards reflect only those cases that actually go to trial (again, a small percentage). The good news is that most cases can be resolved fairly with insurers prior to trial – and sometimes before a lawsuit is ever filed – with the help of a good lawyer.
Common Myths South Florida Personal Injury Lawyers Encounter
If you're considering filing a claim for damages in a personal injury case, here are some common misconceptions it's necessary to confront.
I Don't Need an Injury Lawyer if I Have Insurance. No matter how much you pay in premiums, your insurance company isn't working for you. Their primary goal is to profit. They routinely disagree with customers and claimants about how much compensation is deserved, and frequently offer low-ball settlements to resolve cases quickly and cheaply – but that's not in your best interest. Experienced injury lawyers can often help you negotiate a better settlement to ensure your medical bills, lost wages, disability and damages for pain and suffering.
Holding Out Will Result in a Better Settlement. Hiring a personal injury lawyer is what will actually increase your chances of securing a fair settlement. "Don't accept the insurer's first offer" may be good advice – but it very much depends on how much that offer is for in comparison to your damages and the strength of your claim. An attorney will have the experience to properly evaluate your claim and negotiate for more if an insurer's initial offer is inadequate.
I Can Appeal if the Settlement I Accept Turns Out to be Unfair. That isn't how it works. If you accept a settlement offer, you will typically be asked to sign a document waiving any future claims – sometimes against other possible defendants. That is likely to be the end of the story. That's why you always, always want to talk to an attorney before you sign off on a settlement in a personal injury case.
If you are injured in Fort Myers, Port Charlotte, Sarasota, Cape Coral, Naples or Key West, contact our injury attorneys at Garvin Injury Law at 800.977.7017 for a free initial consultation.
Additional Resources:
More Blog Entries: