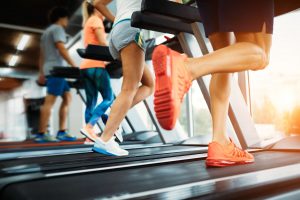 Physical fitness hype – as well as exercise equipment purchases – soared the past few years, as Americans sought ways to get in shape while also spending more time at home. While cardio and lifting are undoubtedly good for your health, it's worth pointing out that dangerous exercise equipment has been known to lead to serious injury, sometimes leading to regulatory interventions and lawsuits.
As our Naples injury lawyers can explain, the U.S. Consumer Product Safety Commission, which has regulated workout equipment since the 1990s, has in the last two decades issued more than 80 recalls of exercise equipment and collected millions in civil penalties. Some of these cases have been fairly recent. Among them:
A $7.95 million civil penalty against Cybex International, Inc. for failure to immediately report defects of two of its machines: The Arm Curl and Smith Press machines. The CPSC says each created an unreasonable risk of serious injuries. According to the agency, a weld on the Arm Curl machine can fail, causing the handle to unexpectedly separate and strike the user in the face. The company received 85 consumer reports of broken handles and serious injury – including one person who permanently lost their vision. Yet the manufacturer didn't inform federal safety regulators, as required by law. Same with the more than two dozen reports the company received involving a weight bar on its press machines. Customers had been paralyzed and suffered spinal fractures when impacted by the bar, but the company didn't issue a recall or even a notice to the CPSC. Eventually, the arm curl machine was recalled in 2015. The press machines were recalled three years later. Now, in addition to the CPSC's civil penalties, the company – under new ownership – is enrolled in an enhanced safety compliance monitoring program.
A $6.5 million civil penalty against Core Health & Fitness LLC for failure to immediately report a defect creating an unreasonable risk of serious injury involving its Dual Adjustable Pulley Machines and Cable Cross Over Machines. According to federal product safety regulators, the fitness equipment manufacturer knew that the height-adjusting carriages on its machines had the ability to loosen and fall, potentially causing serious injury risk. The company had fielded 55 user injury reports pertaining to this issue – including nearly a dozen that resulted in lacerations to the head, some requiring staples or stitches. Yet the company didn't turn this information over to safety officials, as required by law.
The popular Peloton Tread+ was recalled by the company last spring after the CPSC issued a warning following numerous instances where small children (and one pet) were injured after being trapped, pinned, and pulled under the rear roller of the machine. At the time of that warning, there were at least 39 incidents of it happening – and one child's death. Consumers using the product in a home with children were urged to immediately stop using the device. Further, all objects – including exercise balls and other equipment – were urged to be kept away from the treadmills.
These are just a few of the recently-reported exercise accident incidents, injuries caused by dangerous or malfunctioning workout equipment are nothing new.
Who is Liable for Dangerous Exercise Equipment Injuries?