Dangerous Exercise Equipment Can Lead to Serious Injury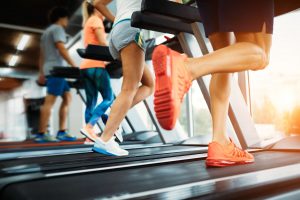 Physical fitness hype – as well as exercise equipment purchases – soared the past few years, as Americans sought ways to get in shape while also spending more time at home. While cardio and lifting are undoubtedly good for your health, it's worth pointing out that dangerous exercise equipment has been known to lead to serious injury, sometimes leading to regulatory interventions and lawsuits.
As our Naples injury lawyers can explain, the U.S. Consumer Product Safety Commission, which has regulated workout equipment since the 1990s, has in the last two decades issued more than 80 recalls of exercise equipment and collected millions in civil penalties. Some of these cases have been fairly recent. Among them:
A $7.95 million civil penalty against Cybex International, Inc. for failure to immediately report defects of two of its machines: The Arm Curl and Smith Press machines. The CPSC says each created an unreasonable risk of serious injuries. According to the agency, a weld on the Arm Curl machine can fail, causing the handle to unexpectedly separate and strike the user in the face. The company received 85 consumer reports of broken handles and serious injury – including one person who permanently lost their vision. Yet the manufacturer didn't inform federal safety regulators, as required by law. Same with the more than two dozen reports the company received involving a weight bar on its press machines. Customers had been paralyzed and suffered spinal fractures when impacted by the bar, but the company didn't issue a recall or even a notice to the CPSC. Eventually, the arm curl machine was recalled in 2015. The press machines were recalled three years later. Now, in addition to the CPSC's civil penalties, the company – under new ownership – is enrolled in an enhanced safety compliance monitoring program.
A $6.5 million civil penalty against Core Health & Fitness LLC for failure to immediately report a defect creating an unreasonable risk of serious injury involving its Dual Adjustable Pulley Machines and Cable Cross Over Machines. According to federal product safety regulators, the fitness equipment manufacturer knew that the height-adjusting carriages on its machines had the ability to loosen and fall, potentially causing serious injury risk. The company had fielded 55 user injury reports pertaining to this issue – including nearly a dozen that resulted in lacerations to the head, some requiring staples or stitches. Yet the company didn't turn this information over to safety officials, as required by law.
The popular Peloton Tread+ was recalled by the company last spring after the CPSC issued a warning following numerous instances where small children (and one pet) were injured after being trapped, pinned, and pulled under the rear roller of the machine. At the time of that warning, there were at least 39 incidents of it happening – and one child's death. Consumers using the product in a home with children were urged to immediately stop using the device. Further, all objects – including exercise balls and other equipment – were urged to be kept away from the treadmills.
These are just a few of the recently-reported exercise accident incidents, injuries caused by dangerous or malfunctioning workout equipment are nothing new.
Who is Liable for Dangerous Exercise Equipment Injuries?
As a Naples injury lawyer, I can explain to potential clients that cases involving injuries due to dangerous exercise equipment can go a few different ways, depending on how and where the injury occurred.
Treadmill injuries are the most common (22,500 annually) – likely at least in part because they are the most ubiquitous. Nearly one-third of workout-related emergency department visits involve walking, sprinting, or jogging on a treadmill. However, just because you're injured on the equipment or at the gym doesn't necessarily mean you've got grounds for a legal claim. Over the years we have handled all types of gym injuries such as falling (and breaking) free weights as well as poorly maintained or defective gym equipment.
These cases will likely be handled in one of two ways: As a product liability or a premises liability issue.
Product liability cases involve products that are inherently dangerous and cause an unreasonable risk of injury. Florida law allows consumers to pursue legal accountability against designers, manufacturers, suppliers, and distributors for injuries suffered because of their products. These entities can be held liable on the basis of negligence, strict liability, or breach of warranty. Negligence would be things like failure to use a safe design, test the product, ensure proper quality, monitor complaints of injuries, etc. Strict liability, the more common approach in product injury cases, is liability on the basis that the product was defective and the defect caused the injury – regardless of whether the designer, manufacturer or seller did anything wrong. Breach of warranty cases essentially allege breach of contract – the contract being the express or implied assurance of a product's safety or quality.
Product liability cases typically require expert witnesses and sometimes evidence of other consumers suffering similar injuries. These claims can be successful when you're working with an experienced legal firm.
Premises liability cases could potentially be filed if the injury occurred at an outside gym (either one you paid for or at your HOA, apartment complex, etc.) or on equipment in someone else's home. Our approach will vary depending on which of these it was. Generally speaking, fitness center liability could be asserted when a gym (or other similar facility), its trainers, or third-party contractors failed to create a reasonably safe environment when they had a responsibility to do so. It should be noted that many commercial gyms require customers to sign liability waivers. Although Florida does honor these, it may be possible to challenge their validity if they were overly broad or failed to indicate the specific risks you were undertaking by working out there. If they failed to properly maintain equipment or warn you of known dangers of certain equipment, the gym/fitness center operator could be liable.
In some cases, there may be multiple defendants and several claims for both premises liability and product liability.
If you're injured while working out with dangerous exercise equipment, our Naples injury lawyer can help answer your questions and assess the viability and value of your case.
 If you are injured in Fort Myers, Port Charlotte, Sarasota, Cape Coral, Naples, or Key West, contact Garvin Injury Law at 800.977.7017 for a free initial consultation. 
Additional Resources: