Supreme Court Rules No Life Sentences for Florida Juveniles
In May, the U.S. Supreme Court ruled that juveniles who commit crimes in which no one is killed can't be sentenced to life in prison without the possibility of parole.
In the 6-3 majority opinion, Justice Anthony Kennedy wrote that the Eighth Amendment, which bans cruel and unusual punishment, forbids such sentences. The state must give youths "some meaningful opportunity to obtain release based on demonstrated maturity and rehabilitation," Justice Kennedy wrote.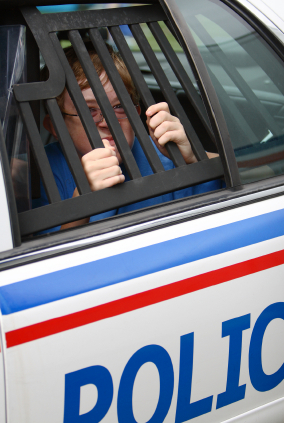 The case, Graham v. Florida, involved Terrance Graham, who in 2003 robbed a Jacksonville restaurant at age 16 with an accomplice. Sentenced to probation, Graham was arrested a year later for a home invasion robbery and sentenced in 2005 to life in prison for violating probation. The case was argued before the high court in November 2009.
According to California Sen. Leland Yee, also trained as a child psychologist: "The high court has consistently recognized that children have a greater capacity for rehabilitation than adults. The neuroscience is clear; brain maturation continues well through adolescence and thus impulse control, planning, and critical thinking skills are still not yet fully developed."
In 2005, the U.S. Supreme Court barred death sentences for crimes committed by juveniles under the age of 18.
Because of the ruling, 23 juvenile offenders in Miami-Dade and Broward counties alone must now be resentenced, and more than 100 statewide — the most in the nation.
This leaves Florida in a dilemma: it has no parole system. It was eliminated in 1983, on the reasoning that too many former inmates were committing serious crimes after being released early. Now, the state reviews only cases before 1983.
State prosecutors and legislators are scrambling for ways to meet the new court mandate, while preventing violent offenders from being released.
Florida Rep. Mike Weinstein, R-Jacksonville, says he plans to introduce a bill next year to create a parole system for violent juvenile offenders, who would be eligible after 25 years in prison. They would get a hearing every seven years, providing they have "demonstrated maturity and reform," he says.
The Florida Prosecuting Attorneys Association (FPAA) has petitioned the state's Executive Clemency Board to commute the sentences in question to life with the possibility of parole, with each case reviewed after 20 years. But Gov. Charlie Crist, in the middle of a tough U.S. Senate election campaign, is opposed, fearing offenders "not posing an imminent threat to Floridians, will receive parole and be released sooner, returning to our cities and streets," spokesman Sterling Ivey recently told The Miami Herald.
But that leaves the issue unsolved, and because of the court decision, inaction is not an option.
For the time being, it's left up to trial judges to decide how to resentence each defendant. FPAA president Bill Cervone, of Gainesville, says he's concerned that will lead to "a mish-mash of results all over the state."
Nancy Daniels, Leon County Public Defender and president of the Florida Public Defender Association. says, "There is a lot of fear right now. What if a judge just says, 'OK, they're not going to get a life sentence,' but gives a 60-year sentence? That's the functional equivalent of a life sentence."