How Florida Injury Lawsuits Could be Impacted by Recreational Use Statute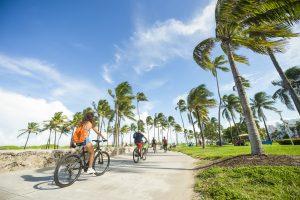 Florida has some of the best outdoor recreation the country has to offer, with 8,400 miles of shoreline (including lakes and springs), 11 national parks and nearly 200 state parks, campgrounds, preserves, recreational areas and trailheads. Although we don't have data for how many injuries occur at these sites every year, we do know that pursuing a Florida injury lawsuit after an incident may require overcoming the recreational use defense.
In any negligence lawsuit, a key question is whether the defendant owed the person injured a duty of care. The recreational use statute, codified in F.S. 375.251, limits the duty of care owed by the owner/manager of property to guests when the land, water or park areas have been made available to the public for recreational purposes without charge. The idea is to encourage land owners – including the government – to make areas available for public outdoor recreation by limiting their liability for injuries that may occur on site. The statute allows that if a landowner opens its land to the public for outdoor recreational use, it holds no duty of care to keep that area safe for entry or use by others and no duty of care toward a person who goes to the area and no duty to warn of hazardous conditions.
The statute broadly protects landowners against
Florida premises liability claims
, but it does not necessarily mean if you're injured at a state park or on the beach in Florida that you can't be compensated. If you are injured on private property that is open to the public for recreation, a complete analysis of the land ownership and whether the statute was strictly followed is important. It's also important to discuss your legal options with a skilled
Florida injury lawyer
.
The injury occurred at Tables Beach on the Atlantic coast in Brevard County. The beach is owned by the federal government (which operates an Air Force base nearby) and opened to the public for recreation. According to court records, one of the facilities maintained at the beach is a public shower. Plaintiffs allege that the government negligently allowed an algae-like film to accumulate on the floor of the shower and failed to warn visitors about it. Plaintiff stepped into the shower, slipped and fell down hard, causing numerous severe injuries that required emergency medical treatment and later two shoulder surgeries.
Plaintiffs sued the government under the Federal Tort Claims Act. The government moved to dismiss, citing sovereign immunity as well as Florida's recreational use statute. Plaintiff's alleged the recreational statute doesn't protect "business visitor" invitees or "business invitees," a legal term referring to those who are invited to land for reasons related to business. (Common law assigns landowners varying duties of care to those who enter a premises depending on the terms of the entry. For example, someone who enters without permission – a trespasser – is owed the lowest duty of care.) Because the plaintiff's wife worked at the adjoining Air Force base, he alleged they were business-visitor invitees and therefore the government still had a duty to warn them.
The federal district court granted the government's motion to dismiss, holding the Florida recreational use statute eliminated the government's ordinary duty of care and duty to warn of a dangerous condition.
On appeal, the 11th Circuit noted that while Florida law "isn't crystal clear on the subject," landowners might arguably owe business-visitor invitees a slightly higher standard of care than they owe public invitees. Still, the court deemed it a stretch to assert that the recreational use statute doesn't apply at all to business invitees, and thus upheld the dismissal in favor of the government.
It's important to note that while cases against owners of recreationally-used land may be difficult to win, there could be exceptions. More likely, though, a Florida injury lawyer examining such a case will be looking for evidence that a third party – a business, non-profit organization, product manufacturer, driver or other individuals – was somehow responsible. These entities will less likely be exempted from liability under the Florida recreational use statute.
If you are injured in Fort Myers, Port Charlotte, Sarasota, Cape Coral, Naples or Key West, contact our injury attorneys at Garvin Injury Law at 800.977.7017 for a free initial consultation.
Additional Resources:
Fisher v. U.S., April 27, 2021, U.S. Court of Appeals for the Eleventh Circuit
More Blog Entries:
Can I Sue the Rental Company for Florida Car Accident Injuries? Dec. 16, 2020, South Florida Injury Lawsuit Blog