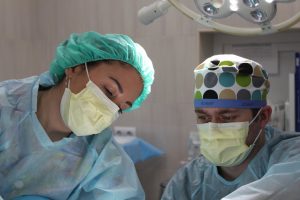 The notion of the "ideal" body shape is ever-changing, and in Florida, plastic surgeons are in high demand. However, it appears the lure of steep profit margins has led some physicians who are not uniquely qualified, experienced or careful to offer complex medical procedures at rock-bottom prices – often with tragic results. A recent series of botched cosmetic surgeries in South Florida has led to a spate of medical negligence lawsuits, a change in Florida law (effective 1/1/20) and a pending Florida Supreme Court ruling.
Our South Florida medical malpractice attorneys know the one procedure sparking the greatest concern of late is the "Brazilian butt lift," or BBL. The procedure, which aims to enhance one's rear with a transfer of fat to the gluteal region from the abdomen, lower back, thighs and/or hips, requires precise and careful application. The greatest risk is the possibility of a heart or pulmonary fat embolism. This happens when the fat is accidentally injected deep into the muscle tissue, making its way into the bloodstream and causing obstruction of major blood vessels of the heart or lungs. Another potential danger is that of punctured internal organs. Both have proven life-threatening and/or fatal.
NBC-6 reports more than a dozen women have died in South Florida in recent years during or shortly after having a BBL. Several of their families have filed medical negligence /wrongful death lawsuits. They assert that the deaths and injuries that occurred were not the result of unavoidable complications, but rather serious mistakes by the medical professionals involved.
Factors that led to a higher risk of complications in BBL procedures included:
Performance of the procedure by an unlicensed practitioner;
Using injectables and fillers instead of fat;
Unsterile instruments/operating area;
Intramuscular injection of fat.
Continue reading