Florida Supreme Court to Rule on Medical Malpractice Damage Caps
2012 could be historic for injured patients if the Florida Supreme Court follows the lead of Georgia, Illinois, and other states who have declared caps on damages in medical malpractice cases to be unconstitutional. The courts have reasoned that limitations on damages violate an individual's access to the courts, treat the medical profession different from all others, and often force the state taxpayers to absorb the cost of future care.
Medical malpractice law has always been a hot topic, especially in Florida, where extensive lobbying by hospitals, doctors, and the insurance industry has led to major changes affecting the rights of injured victims. While medical professionals have argued that malpractice lawsuits have caused billions of dollars to be wasted on unneeded medical tests; yet privately, they admit that these same tests would be ordered if the patient was their family member.
As Florida medical malpractice attorneys we have been closely monitoring the debate over medical malpractice caps, which is set to come before the Florida Supreme Court next year.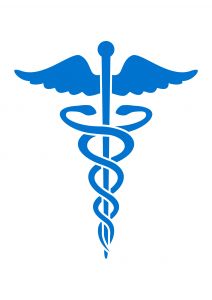 In 2003, a reform of Florida's medical malpractice laws placed caps on how much a person could receive for pain and suffering in a medical malpractice case. The limits of $500,000 to $1 million for doctors, nurses and other health professionals and $750,000 to $1.5 million for hospitals and healthcare businesses was lauded as saving Florida's medical community from closing up shop and heading out of state, Orlando Business Journal reports.
In 2005, an article from the Agency for Healthcare Research and Quality said the changes to the system made it "dysfunctional" and that other states should be leery of following in Florida's footsteps. Opponents of the law believed that that victims of medical injuries would suffer because of less opportunity to collect damages no matter how sloppy the work of a doctor or medical facility. Supporters of caps on damages said that without the caps, Florida wouldn't be able to retain top-notch physicians and specialists who would be willing to take the risk of operating or caring for sick patients.
The Florida Supreme Court is set to decide whether limits on malpractice damages are constitutional. Generally, pain and suffering (along with other non-economic damages) in a civil lawsuit are designed to compensate an injured person but they also can serve as a deterrent. In criminal cases where a judge may sentence a criminal defendant to a large number of years in prison, a jury in a civil case can make sure others pay attention with big verdicts in favor of those injured by medical malpractice.
The case before the Court stems from a 2005 birth injury lawsuit involving a wrongful death at an Air Force medical clinic. The case is Michelle Evette McCall et al v. United States of America. Despite early and prolonged low-blood pressure problems with the birth mother, the woman was not transferred to OB/GYN and an obstetrician was not brought in to perform a cesarean section. After delivering a healthy child, the mother's condition deteriorated and she never regained consciousness. Michelle bled internally post-delivery and later died when the monitoring of her blood pressure, among other things, was neglected.
The family was awarded nearly $3 million at trial — but the award was lowered to $1 million because of Florida's caps. The Federal judge determined that Florida's cap was constitutional under the U.S. Constitution but he granted the plaintiff's motion to certify the state constitutional issues to the Florida Supreme Court.
The Federal court has certified several questions to the Florida Supreme Court involving state constitutional grounds specifically asking the court to determine whether the caps violate state constitutional provisions pertaining to equal protection, access to the courts, right to trial by jury and separation of powers.
HealthGrades reports an average of 195,000 people a year are killed due to preventable medical error — or 6 times more than die in car accidents each year.
The ironic part of caps on damages in medical malpractice claims is that it harms the persons most seriously injured and most in need of help and support. While the argument has been repeatedly made that caps are necessary to keep good physicians in Florida, the testimony from the insurance industry at the time of passage of the law was that there was no real evidence of doctors leaving the state. Unfortunately, as soon as caps in any type of action go into effect the burden for paying the expenses of the seriously injured often quickly shifts to taxpayers.
Medical Malpractice is not the only area where the insurance industry is aggressively pursuing limitations on the right to recover damages. There are currently proposals to make it more difficult for injured motorists to make a claim against their own insurance company as will soon be reporting reported on our Florida car accident attorneys blog.
To speak to one of our experienced personal injury lawyers in Fort Myers or Fort Lauderdale call (239) 277-2005 or (954) 524-2424.