Fla. 2nd DCA Urges State Supreme Court to Revisit Limited Damages in Florida Medical Malpractice Wrongful Death Lawsuits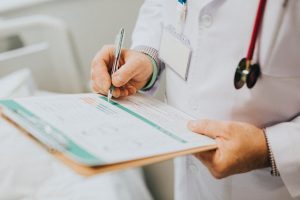 The Florida Second District Court of Appear recently urged the Florida Supreme Court to revisit the question of whether a largely debunked "insurance crisis" still justifies limiting – or altogether prohibiting – damages to survivors in some medical malpractice wrongful death cases. As we will further detail in our post, the FL 2nd DCA sent a certified question to the Florida supreme court that centers around FL statute 768.21 and the Florida wrongful death damages cap.
As our Fort Myers medical malpractice attorneys can explain, state law currently bars adult children from recovering any non-economic damages in wrongful death medical malpractice lawsuits; this specific Florida wrongful death damages cap can leave families suffering and give bad doctors a free pass for wrongdoing. The effect of our law is that a negligent doctor or hospital may be held liable to pay non-economic damages for a patient who lives, has minor children and/or a surviving spouse, but not if that same patient dies with only adult children as survivors. This raises equal protection of constitutional concerns.
The 2nd District Court of Appeal has asked the state high court to reconsider this, calling it "a matter of great importance," after ruling it had no choice but to dismiss the wrongful death lawsuit filed by the surviving adult children of a woman who allegedly died as a result of medical malpractice.
Surviving Family Left With No Recourse for Failure to Diagnose Medical Malpractice
The woman had been treated by the defendant physician for four years, starting in 2013. A CT scan the physician ordered in 2013 showed the possibility of a lesion on her lung, but this was not disclosed to her, nor were serial CT scans ordered nor was there any order for a biopsy. Ultimately, this failure to diagnose her lung cancer resulted in her death in 2017, according to her adult children's position in Santiago v. Rodriguez.
The trial court granted defendant's motion to dismiss the case, both on the grounds that F.S. 768.21(8) prohibits adult children from pursuing damages in medical malpractice wrongful death lawsuits and the case was time-barred under the statute of limitations (the latter being "not well-taken" by the appellate court upon review).
On appeal, plaintiffs argued F.S. 768.21(8) is unconstitutional, in clear violation of the equal protection rights laws. The 2nd DCA affirmed the dismissal of the case, citing precedent set by the Florida Supreme Court in Mizrahi v. North Miami Medical Center in 2000. In the older case, state high court justices ruled that lawmakers blocked adult children from obtaining non-economic damages in med-mal wrongful death cases due to skyrocketing medical malpractice insurance costs that were driving doctors out-of-state and causing a crisis.
However, the Florida Supreme Court has since reversed course on that position – once in a 2014 ruling and again in 2017 – doubting there was ever any such crisis to being with. It was these rulings upon which plaintiffs in Santiago had the strongest grounds to challenge the law. However, those cases challenged damage caps on medical malpractice cases, not F.S. 768.21(8) specifically. That's why the 2nd DCA said it had to affirm the dismissal ("…we are bound to follow Mizrahi, even if the Supreme Court's subsequent decisions in related cases suggest that it might decide the case differently if it were to address the issue today…"), but urged the FSC to prioritize another look at the matter.
Insurance "Crisis" Basis for Curtailing Medical Malpractice Damages Already Debunked 
In the 2014 and 2017 decisions, the Florida Supreme Court meticulously picked apart state lawmaker's assertions of a medical malpractice insurance crisis at the time F.S. 768.21(8) and other laws limiting damages were first past. Doctors were not ever fleeing the state en mass, as alleged, and there was no evidence that capping damages in these cases had any impact on insurance rates for doctors. The only thing it really accomplished, the court noted in both opinions, was to deprive patients and their surviving family members of justice and fair compensation.
This is not the only roadblock to bring a medical malpractice case in our state; the medical malpractice statute of limitations Florida lawmakers have created is one of the shortest on the books at (2) two years. There are a few arguments for extending this otherwise hard deadline which are more fully discussed in this article from the Florida Bar Association.
Given the strength of conviction in those decisions, one might presume that it would not be long before the Florida Supreme Court expressly takes the same view in cases like Santiago. However, our Fort Myers medical malpractice lawyers know there is one wild card: Politics.
At the time of the 2014 and 2017 rulings, the Florida Supreme Court had a liberal-leaning majority on the bench who tipped the scales in those earlier cases. Gov. Ron DeSantis replaced those three with more conservative, business-friendly justices. These new dynamics could well tip the court in the other direction – or they could choose not to review the case at all.
Our civil litigation lawyers will be monitoring the developments from the Florida Supreme Court, the FL 2nd DCA, or any state laws that in any way that affects Florida's wrongful death damages cap or Fla. Stat 768.21 closely.
For more information on filing a Florida medical malpractice wrongful death lawsuit, contact the experienced attorneys at Garvin Injury Law by calling 800.977.7017 for a free initial consultation.
Additional Resources:
Florida Supreme Court Eyes Medical Malpractice 'Crisis', Oct. 20, 2019, News Service of Florida
More Blog Entries: