"Can I Still Win a Florida Injury Lawsuit if I Signed a Waiver?"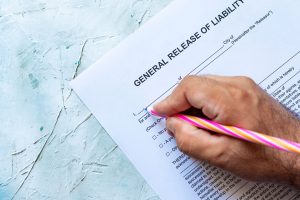 Florida is a vacation destination, and many find opportunities here to engage in activities for which businesses require you to sign a waiver, releasing them from liability if you get hurt. Such excursions include things like parasailing, boating, go-kart racing, trampoline park jumping, golf cart driving, and Jet Ski riding. But while waivers and releases are generally enforceable in Florida, your hope of winning a Florida injury lawsuit may not be entirely lost. If you or a loved one is seriously injured in an activity for which you signed a waiver, it's important to avoid any presumption that you don't have a case until you've had a chance to talk to a skilled personal injury lawyer.
The enforceability of a waiver often comes down to the precise language it contains compared to the exact details of what happened to cause your injuries.
A prime example of this was the 2014 non-precedential opinion of Florida's 5th District Court of Appeal in Gillette v. All Pro Sports, LLC. Here, a woman was injured in a go-kart accident at a facility operated by the defendant. The injured woman alleged an employee of the facility increased the speed of the go-karts during the race, resulting in her loss of control of the vehicle and subsequent crash into a railing that resulted in injuries. She sued for her injuries under the legal concept of negligence.
In its defense, the facility cited a waiver of liability that the woman had signed prior to getting on the go-kart. The trial court granted summary judgment favoring the defendant. The appellate court reversed meaning that she was allowed to sue and have her case move forward.
Firstly, any clause of a contract that aims to deny an injured party the right to recover damages from the party that negligently caused the injury is to be strictly construed against the party seeking to avoid liability. Secondly, if such clauses are to be enforceable, they must be blatantly clear and understandable so that any ordinary person would know exactly the rights they're foregoing by signing.
Here, the waiver indicated the user would:
Accept full responsibility for obeying all rules and taking heed of all warning signs.
Understand that the course on which the go-karts operate has curves that require some degree of skill to safely navigate.
Know that the cars are operated by individual drivers capable of mistakes and even intentional harm and that they may be injured, disabled, or killed in participating and willingly assume this risk.
The appellate court ruled that the release was not clear and that negligence of the sort that occurred, in that case, was not included within the scope of the release.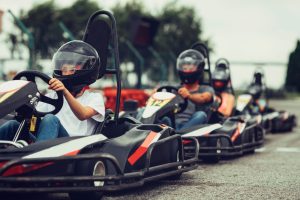 In another example, Florida's 3rd District Court of Appeal ruled in the 2019 case of Fresnedo v. Porky's Gym III, Inc. that a pre-injury gym membership waiver and release could not be used to shield the gym from a negligent security/premises liability lawsuit stemming from a criminal attack on one patron by another. In analyzing the content of the waiver, the language was rather broad – leading the court to hold that the agreement was unenforceable in this instance because it did not clearly and unequivocally waive the gym's negligence.
As Southwest Florida personal injury lawyers, we recognize that property owners and activity runners put forth these waivers with broad language as a sort of catch-all for anything that could happen. However, this comes back to bite them because failure to be explicit about the risk and the rights being waived will often result in the waiver being deemed unenforceable.
Waivers can also be deemed unenforceable if they go against public policy or if fraud or misrepresentation was involved.
To fully understand your situation and assess your chances of winning a personal injury lawsuit despite signing a waiver, it is crucial to consult with a qualified personal injury attorney in Florida. They will be able to review the specific details of your case, evaluate the waiver's enforceability, and provide you with appropriate legal advice based on their expertise and knowledge of Florida law.
 If you or someone you know has been injured in a crash in Fort Myers, Port Charlotte, Sarasota, Cape Coral, Naples, or Key West, contact Garvin Injury Law at 800.977.7017 for a free consultation.
Additional Resources:
Gillette v. All Pro Sports, LLC, Jan. 24, 2014, Fla. 5th DCA
More Blog Entries:
Fort Myers Personal Injury Lawyer Insight for Tourists in Florida Car Accidents, May 2, 2023, Naples Personal Injury Lawyer Blog