Beyond Workers' Comp: Legal Liability for Florida Construction Accident Injuries, Deaths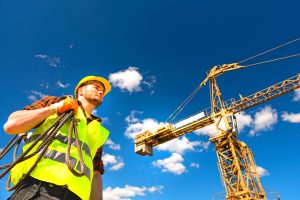 Construction is an industry vital to the growth of our communities. Still, there's no question it's also a dangerous profession. The U.S. Bureau of Labor Statistics reports that Florida construction accident injuries have accounted for nearly one-third of workplace fatalities in the state in recent years. Transportation incidents and falls, slips, and trips are the two most frequent causes of construction worker injuries. Harmful exposure to substances and violence was also problematic on job sites.
But even as job sites on the whole have gotten safer in recent decades, we may yet see an uptick in Florida construction accident injuries and deaths over the next several years. That's because the industry is booming, deadlines are tight, and the pressure to complete jobs quickly and with as little overhead costs as possible can lead to safety hazards. Florida is a national leader when it comes to construction spending, with the Sunshine State pulling $37 million worth of building permits just in 2020 alone. The U.S. Census Bureau's Building Permits Survey reports the Southwest region of the state is the busiest for construction firms.
So who is legally responsible when a Florida construction accident results in serious injuries or even deaths of workers? There's a good chance there's more than one possible defendant.
Workers' Compensation Benefits for Florida Construction Accident Injuries & Deaths
As our Fort Myers injury lawyers can explain, the first step is usually workers' compensation. This provides no-fault coverage for on-the-job injuries and illnesses, typically paid bi-weekly at 66 and 2/3 percent of one's average weekly wage. Most employers in Florida are required to carry workers' compensation coverage. It's considered the exclusive legal remedy one has against an employer in the event of a work injury. If the employer doesn't carry workers' compensation as required, they can be sued in court – where payouts can be a lot higher than insurance premiums.
In the event of a death, F.S. 440.16 stipulates that survivor benefits through workers' compensation include up to $150,000, which includes:
Up to $7,500 in funeral expenses.
66.67 percent of the decedent's average wage to dependents. If there is a surviving spouse with no children, they'll receive 50 percent of the average weekly wage, to cease upon death. If the spouse remarries, they'll get a lump sum payment for 26 weeks of 50 percent average pay compensation. For surviving spouses with children, the spouse still receives 50 percent, with an additional 16.67 percent on account of the children. If there is no spouse, each surviving child may receive 33 1/3 percent. Parents of a decedent may receive 25 percent – assuming there is no surviving spouse or children. Next in line are siblings and/or grandchildren, who may receive 15 percent each – again assuming there is no surviving spouse or kids.
But while these benefits are the sole remedy against an employer, third-parties can still be held liable for workplace accidents resulting in injury or death. This is often a relief to families, as $150,000 only goes so far. Plus, workers' compensation doesn't allow for the collection of damages for things like physical pain and suffering, mental anguish, emotional distress, or loss of consortium – all of which can be recovered in a tort lawsuit against a third party.
When Property Owners Can Be Liable for Construction Injuries
A significant percentage of construction workers are employed by independent contractors, hired by property owners and/or developers to complete certain tasks on a construction site.
As noted in the recent case of Florida appellate case of Martex Corporation, et al v. Artiles et al, long-standing case law on Florida construction accident injuries holds that property owners who employ independent contractors to perform work on the property won't be liable for injuries sustained by the independent contractors' employee during the performance of that work. However, there are two major exceptions:
The owner actively participated in the work or exercised direct control over the work, and failed to exercise reasonable care.
The owner failed to warn the contractor about concealed dangers not inherent to the work of which the owner had actual or constructive knowledge AND which were unknown to the contractor, who couldn't have discovered them through the use of due care.
Unlike with workers' compensation, negligence must be proven to prevail in a third-party action for construction accident injuries.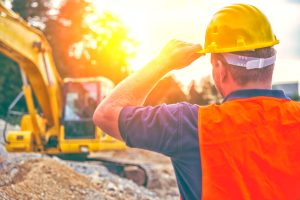 In the Florida 3rd District Court of Appeals ruling in the Artiles case, the court weighed a new trial request for a $12 million construction accident wrongful death lawsuit filed by the father of an independent contractor who died in the course and scope of employment. The worker, an HVAC technician employed by an independent contractor, was working on a roof of a commercial warehouse in Miami to access an air conditioning system when he fell through a skylight and suffered serious injuries that later led to his death. The warehouse was owned by Martex and operated by a professional maintenance company. The decedent's employer was contracted by a tenant leasing space in the warehouse. The decedent's father and mother filed a lawsuit alleging both the property owner and property manager were liable for their son's death. Jurors agreed, finding the property owner 70 percent liable and the property manager 20 percent liable and awarding $12 million in damages.
On appeal, the court noted the fact pattern of this case does allow for the potential compensation of the plaintiffs by the defendants. However, there were some errors with respect to improper admission of evidence and prejudicial statements made during closing arguments that resulted in the court's reversal and remanding for a new trial. (Specifically, an expert witness provided testimony regarding fixes to the property after-the-fact that was already ruled inadmissible. Further, plaintiff's attorney's closing arguments relied on "send a message" language, which is prohibited because it urges jurors to find a defendant liable to "send a message" about certain conduct, as opposed to because they're truly negligent.)
This doesn't mean the parents of this deceased construction worker have lost. They may have to go back to trial to prove their case, but it's still winnable. Often what ends up happening is both sides agree to settle for a lesser sum in order to avoid another trial.
Other Potential Defendants in Construction Accident Cases
Property owners are perhaps the most commonly-named defendant in Florida construction accident injury and wrongful death lawsuits, but depending on the circumstances, they may not be the only ones.
Others include:
Product makers and distributors. Dangerously-designed or defectively manufactured tools can cause serious injuries to construction workers. When that happens, it can be grounds for a product liability lawsuit.
Negligent drivers. If you're injured in a traffic accident while working in a construction zone, you may be able to pursue a claim for damages against the driver and/or owner of that vehicle.
Other contractors. You generally can't sue your own co-workers if they caused your work injury – even if they were careless. However, if the job site injury was caused by the negligence of another independent contractor or one of their employees, there may be grounds for a third-party lawsuit against the company.
If you have questions on how to file a construction accident lawsuit in Florida, our team at Garvin Injury Law can help.
If you are injured in Fort Myers, Port Charlotte, Sarasota, Cape Coral, Naples, or Key West, (or anywhere else in the state) contact Garvin Injury Law at 800.977.7017 for a free consultation.
Additional Resources:
Fatal Occupational Injuries in Florida — 2020, U.S. Bureau of Labor Statistics
More Blog Entries:
Can I Sue for a Florida Construction Accident Injury? June 8, 2022, Fort Myers Construction Accident Lawyer Blog