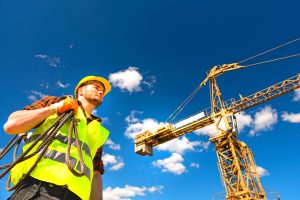 Construction is an industry vital to the growth of our communities. Still, there's no question it's also a dangerous profession. The U.S. Bureau of Labor Statistics reports that Florida construction accident injuries have accounted for nearly one-third of workplace fatalities in the state in recent years. Transportation incidents and falls, slips, and trips are the two most frequent causes of construction worker injuries. Harmful exposure to substances and violence was also problematic on job sites.
But even as job sites on the whole have gotten safer in recent decades, we may yet see an uptick in Florida construction accident injuries and deaths over the next several years. That's because the industry is booming, deadlines are tight, and the pressure to complete jobs quickly and with as little overhead costs as possible can lead to safety hazards. Florida is a national leader when it comes to construction spending, with the Sunshine State pulling $37 million worth of building permits just in 2020 alone. The U.S. Census Bureau's Building Permits Survey reports the Southwest region of the state is the busiest for construction firms.
So who is legally responsible when a Florida construction accident results in serious injuries or even deaths of workers? There's a good chance there's more than one possible defendant.
Workers' Compensation Benefits for Florida Construction Accident Injuries & Deaths
As our Fort Myers injury lawyers can explain, the first step is usually workers' compensation. This provides no-fault coverage for on-the-job injuries and illnesses, typically paid bi-weekly at 66 and 2/3 percent of one's average weekly wage. Most employers in Florida are required to carry workers' compensation coverage. It's considered the exclusive legal remedy one has against an employer in the event of a work injury. If the employer doesn't carry workers' compensation as required, they can be sued in court – where payouts can be a lot higher than insurance premiums.
In the event of a death, F.S. 440.16 stipulates that survivor benefits through workers' compensation include up to $150,000, which includes:
Up to $7,500 in funeral expenses.
66.67 percent of the decedent's average wage to dependents. If there is a surviving spouse with no children, they'll receive 50 percent of the average weekly wage, to cease upon death. If the spouse remarries, they'll get a lump sum payment for 26 weeks of 50 percent average pay compensation. For surviving spouses with children, the spouse still receives 50 percent, with an additional 16.67 percent on account of the children. If there is no spouse, each surviving child may receive 33 1/3 percent. Parents of a decedent may receive 25 percent – assuming there is no surviving spouse or children. Next in line are siblings and/or grandchildren, who may receive 15 percent each – again assuming there is no surviving spouse or kids.
But while these benefits are the sole remedy against an employer, third-parties can still be held liable for workplace accidents resulting in injury or death. This is often a relief to families, as $150,000 only goes so far. Plus, workers' compensation doesn't allow for the collection of damages for things like physical pain and suffering, mental anguish, emotional distress, or loss of consortium – all of which can be recovered in a tort lawsuit against a third party.
When Property Owners Can Be Liable for Construction Injuries
A significant percentage of construction workers are employed by independent contractors, hired by property owners and/or developers to complete certain tasks on a construction site.
As noted in the recent case of Florida appellate case of Martex Corporation, et al v. Artiles et al, long-standing case law on Florida construction accident injuries holds that property owners who employ independent contractors to perform work on the property won't be liable for injuries sustained by the independent contractors' employee during the performance of that work. However, there are two major exceptions: Continue reading