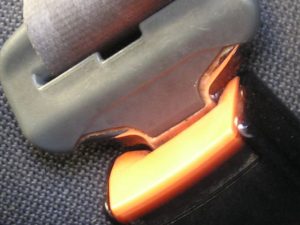 Florida seatbelt laws require all motor vehicle drivers and passengers to wear a seat belt to lower the risk of serious injury and death caused by car accidents. Failure to do so could result in a ticket, but worse, it could be the difference between minor and life-altering injuries. For this reason, courts have held that Florida car accident lawsuit plaintiffs could have their damages reduced if they were not wearing a seat belt at the time of the crash. As our Naples injury lawyers can explain, this is what is known as "the seat belt defense."
To be clear: Not wearing a seat belt does not kill your case. After all, the cause of the crash probably had nothing to do with whether you buckled up. Where it becomes relevant is the issue of damages or the value of your claim.
As long as another driver was liable for the crash, you still have the legal right to pursue and collect damages for your injuries. However, the amount of money you ultimately collect for your claim may be reduced if you do not wear a seat belt. This is primarily thanks to the pure comparative negligence doctrine that Florida follows.