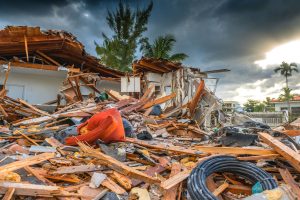 Many in our Southwest Florida community who sustained Fort Myers property damage during Hurricane Ian are wondering where to even begin when it comes to filing insurance claims. Roofs were blown off. Lanais are no more. Vehicles were flooded. Homes were flooded if not entirely swept away.
Industry analysts are estimating this may have been the costliest storm in Florida's history – which is saying something. Early insurance industry estimates of the damage are falling roughly around $53 billion. Some are already saying the final number could be higher.
As Fort Myers civil trial attorneys offering help with Florida business interruption insurance claims and bad faith insurance actions, we can offer some insight on how to get the process started. Good property damage attorneys can help you fight back when insurance companies pinch pennies, lowball your legitimate claims, and try to deny you the relief you're owed according to the terms of your policy.
Property damage insurance companies in Florida are notorious for downplaying the extent of the damage, looking for any possible loophole to deny coverage. As you go through the process of negotiating for coverage, it's important to understand how the process works – and when you may want to seek intervention with a South Florida property damage lawyer.
The Process for Fort Myers Property Damage Insurance Claims
As you wade into negotiating a Fort Myers property damage insurance claim, it's important to understand how the claims process works.
In many cases the following process takes place: Continue reading