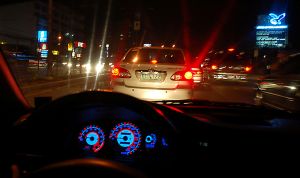 After years of effort (and plenty of money spread around Tallahassee by powerful lobbyists) the insurance industry has finally succeeded in limiting a motorist's right to collect under Personal Injury Protection (PIP) coverage.
As advocating for the rights Floridians injured in auto accidents is a large portion of or our practice, we have been watching this issue very closely.
For years, the industry has been blaming Florida's no-fault law for staged accidents and other health care fraud. Portions of the Florida no-fault law requires every motorist to carry $10,000 in PIP coverage. This coverage is meant to pay the first $10,000 in expenses after an accident, regardless of who is at fault. The at-fault driver's liability insurance and a victim's health insurance come into play after the PIP benefits have been exhausted.