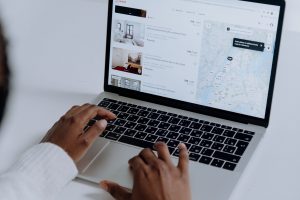 Airbnb is a household name – a wildly popular online platform for parties arranging vacation stays or experiences. According to insurance comparison site The Zebra, Airbnb has nearly 6 million active listings worldwide, operating in at least 100,000 cities with over 1 billion guests staying at these properties. But what happens if you suffer a Florida Airbnb injury? As our Naples personal injury lawyers can explain, there are some unique aspects of these cases, so it's important to discuss your rights with a civil trial lawyer who practices in the region where the accident or injury occurred. If you're hurt in a Florida Airbnb injury, you should be consulting with a Florida injury lawyer.
Recently, a Florida man filed a federal lawsuit in the U.S. District for the Northern District of Georgia against the California-based Airbnb and a pair of its hosts after the man was injured while riding a tree swing on the property. According to Law.com, the man's premises liability lawsuit alleges the property owners bear responsibility for the property's maintenance – and that includes the tire swing on site. The property owners installed the tire swing and maintained it, and it was advertised on Airbnb as an amenity that business invitees were enticed to use. Yet, that swing was in "unreasonably dangerous condition," according to the plaintiff. According to the complaint, the tree limb to which the swing was attached was rotten, fragile, and otherwise incapable of supporting the weight of an adult person. Plaintiff, unaware of this, was using the swing when the branch from which it hung broke, causing him to fall "violently" to the ground, suffering injury to his leg, knee and back. He's seeking more than $100,000 in compensation for his injuries.
There have been many other reported incidents of Airbnb injuries in recent years. Among these:
A 35-year-old Canadian woman died of carbon monoxide poisoning at a Taiwanese Airbnb. The company offered her family $2 million to settle (denying liability by calling it a "humanitarian gesture"), but her family opted to continue with their wrongful death lawsuit.
A 37-year-old California man suffered a spinal injury after falling into a pool at an Airbnb home in Cancun.
Two teens were killed and several injured at a party thrown at an Airbnb-rented property in Pennsylvania. The incident prompted Airbnb to make permanent its ban on parties at Airbnb rentals (initially a public safety measure at the start of the pandemic).
As property owners making a profit off guest stays at their home, Airbnb hosts are going to be held to a higher legal standard than your typical homeowners. They'll be viewed more in line with business owners. In Florida, business invitees to a property (those invited for the financial benefit of the property owner) are owed the highest duty of care. That means property owners must take care to regularly inspect the property and address any known or foreseeable safety issues. If such issues aren't addressed right away, they have a duty to adequately warn guests of a potential hazard.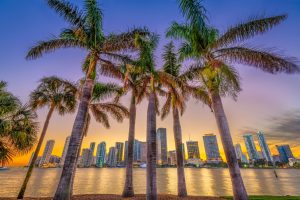 When someone suffers a Florida Airbnb injury, they may be entitled to collect damages under Airbnb's Host Protection Insurance. This plan automatically provides Airbnb hosts with $1 million in coverage in the event a guest is hurt while they're staying at an Airbnb host's site. Host liability covers hosts if they're found legally responsible for bodily injury to guests or others. It generally doesn't cover damages for things like: Continue reading