Serious Florida Salon Injuries Can Lead to Lawsuits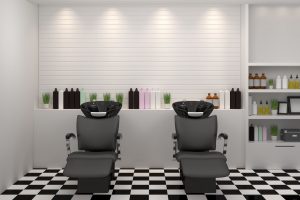 People patronize Florida salons and spas with the goal of looking and feeling their best. Operators have a responsibility to follow professional guidelines and best practices and avoid using products or processes that will put their clients at risk of physical harm. Unfortunately, as our Fort Myers injury lawyers can explain, when salon service providers fall short, the outcome can be far worse than a bad haircut. Practitioners are working with dangerous, caustic chemicals, lasers, sharp instruments, and extreme heat/UV lighting. Salon injuries can be the basis for litigation and sizable damage awards.
Examples of salon injuries resulting from salon and spa negligence in Florida can include the following:
Burns (chemical, laser, heat, electrical, or wax).
Cuts from sheers, nail clipping/filing tools, or scissors.
Scalp injuries leading to permanent loss of hair or scarring.
Staph and bacterial infections.
Eye injuries (as a result of eyebrow and eyelash treatments).
Back and neck injuries.
Slip-and-fall injuries.
Recently, a South Florida salon injury resulted in a $1.75 million settlement after a cut during a pedicure resulted in a foot injury that ultimately forced doctors to amputate her leg.
According to USA Today, the plaintiff was a customer in a Tampa nail salon when a nail tech cut her foot during a pedicure. Soon after, the 55-year-old's foot became infected. She would later allege the tools and equipment used by the salon (now closed) were dirty. The plaintiff already suffered from Shellman's severe peripheral arterial disease, a condition that reduces blood flow to the limbs, subsequently worsening the infection. She was admitted to a local hospital, where doctors were ultimately forced to amputate her leg to save her life.
In response to the claim, the defendant salon argued plaintiff was at least partially at-fault for failing to seek immediate medical care or initiate reasonable efforts to prevent an infection from starting in the first place. In the end, the jury found the salon liable.
Our injury lawyers know that salon injuries resulting in litigation sometimes make headlines because there is still a stigma that somehow such claims are frivolous. The truth is that such injury claims aren't going to make it past the initial phases unless they involve serious injuries and a fairly straightforward claim of liability against the salon, it's contractors and/or the hotel/resort from which they operate.
Salons in Florida are held to certain standards for cleanliness and best practices by the Florida Department of Business and Professional Regulation. Falling short of those standards resulting in injury could be the basis of a claim for negligence per se, or as a matter of law.
A few years ago in Fort Myers, a teenager was awarded $1 million after salon staff dying her hair blue put the dye in and then left the salon to get some food. While the stylist was gone, the dye began burning the teen's scalp. The News-Press reported the teen suffered serious burns requiring medical attention. A jury determined the salon was negligent and awarded $1 million in damages.
If you suffer an injury at a Florida salon or spa, our dedicated injury attorneys can help you ascertain whether you've got a valid claim, give you a ballpark estimate of its value and help formulate a strategy for the successful pursuit of a damages claim.
If you are injured in Fort Myers, Port Charlotte, Sarasota, Cape Coral, Naples or Key West, contact Garvin Injury Law at 800.977.7017 for a free initial consultation.
Additional Resources:
Florida woman gets $1.75M from salon that injured her foot during pedicure, forcing amputation, Dec. 31, 2021, By Gabriela Miranda, USA Today
More Blog Entries:
Dangerous Home Elevators Prompt CPSC Warning to AirBnB, Vrbo, Other Vacation Rental Sites, Owners, Nov. 3, 2021, Fort Myers Injury Lawyer Blog