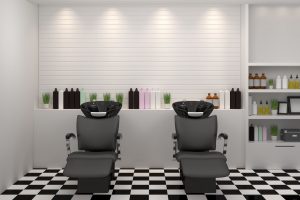 People patronize Florida salons and spas with the goal of looking and feeling their best. Operators have a responsibility to follow professional guidelines and best practices and avoid using products or processes that will put their clients at risk of physical harm. Unfortunately, as our Fort Myers injury lawyers can explain, when salon service providers fall short, the outcome can be far worse than a bad haircut. Practitioners are working with dangerous, caustic chemicals, lasers, sharp instruments, and extreme heat/UV lighting. Salon injuries can be the basis for litigation and sizable damage awards.
Examples of salon injuries resulting from salon and spa negligence in Florida can include the following:
Burns (chemical, laser, heat, electrical, or wax).
Cuts from sheers, nail clipping/filing tools, or scissors.
Scalp injuries leading to permanent loss of hair or scarring.
Staph and bacterial infections.
Eye injuries (as a result of eyebrow and eyelash treatments).
Back and neck injuries.
Slip-and-fall injuries.
Recently, a South Florida salon injury resulted in a $1.75 million settlement after a cut during a pedicure resulted in a foot injury that ultimately forced doctors to amputate her leg. Continue reading