Florida Concert Injuries May be Compensable if Negligence is Shown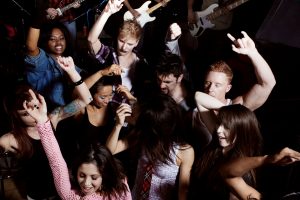 Droves of music-lovers flock to concerts and music festivals because they thrive on the rush of shared energy and musical collaboration. But the presence of so many bodies in close proximity can have deadly consequences, as we saw recently at the Travis Scott Astroworld Festival tragedy in Houston, TX. Crowd surge has been cited in the deaths of at least 9 people and the serious injuries of dozens more. Mounting lawsuits against the performer, the venue, and the organizers are asserting negligence resulting in the concert injuries and deaths.
Scott's performances are known to be marked by rowdiness bordering on danger, and the singer has even been arrested twice in the past for encouraging people to rush the stage in direct defiance of public safety orders. Among the Astroworld injury claims filed so far, plaintiffs accuse Scott of having actively encouraged and fomented dangerous behaviors leading to death and serious injury. A criminal investigation into the deaths is also underway. Although it's early in the investigation/discovery process, the general consensus by crowd safety experts appears to be that these concert injuries were preventable.
As longtime Florida injury lawyers and wrongful death attorneys, we recognize that while this is one of the most significant concert injury cases in recent memory, it's sadly far from the first. In fact, previous incidents are precisely why large venues and product companies typically have a long list of stringent safety protocols that must be followed. Most notably, National Fire Protection Association standards have provisions that include things like:
One crowd manager per every 250 people – at the very least.
Expected occupant loads in excess of 6,000 require a life safety evaluation that assesses safe egress and danger mitigation for large numbers, given expected crowd behaviors, nature of the event/participants, potential severe weather conditions, hazardous materials incidents, medical emergencies, civil disturbances, etc.
Emergency Action Plans that include a minimum of 18 different considerations, such as building details, staff training, evacuation procedures, designated staff responsible for emergency duties (and proper training), drills, etc. These EAPs should be approved by the authority having jurisdiction.
In areas of assembled occupancies of up to 10,000 square feet, the occupant load shouldn't exceed one person for every 7 square feet.
It is not immediately clear whether these provisions were followed at Astroworld, but some safety experts have gone on record to opine they likely weren't. Standing-room only setups are known to be among the most dangerous and deadly crowd configurations at large events. It's imperative these areas don't get overpacked and that there are specially-trained crowd managers and medical teams on hand. Throngs of this size are supposed to be constantly monitored by these specialists, and issues promptly and properly addressed before problems pass the point of no return.
History of Concert Injuries 
Among the widely publicized cases of death and injury cases at concerts and large gatherings over the years:
20 people shot and wounded, three killed, in a shooting outside a rap concert in Hialeah.
Two people killed in Sweden at an ABBA tribute concert when an elderly man jumped or fell down a flight of stairs, striking several people, resulting in his death and the deaths of another he hit.
A fire at an underground electronic music party (a rave) in Oakland, Calif. in 2016 trapped dozens of people on the second floor, killing 36. Officials later learned the building had no smoke detectors or sprinklers, while numerous extension cords and large quantities of flammable materials were exposed. The City of Oakland later reached a $32.7 million settlement with the fire victims.
Seven people were killed and 58 injured in 2011 at the Indiana State Fair in Indianapolis while crowds were awaiting an outdoor performance from country music act Sugarland. A storm with winds between 60 and 70 mph blew past the fairground, collapsing the stage within minutes. The tragedy raised questions about whether organizers and authorities should have shut the show down sooner. An investigation later found the scaffolding wasn't up to code and the state fair commission didn't have adequate emergency plans in place. A $50 million settlement between the victims and 19 companies involved was later reached.
A stampede killed 21 people and injured 500 more at the Love Parade, a techno dance music fest in Germany 11 years ago. Something sparked a panic in the tunnel, causing a crowd surge that resulted in victims being crushed to death.
A fire caused by a faulty pyrotechnics display at The Station nightclub as rock band Great White was playing in Rhode Island resulted in 100 deaths and more than 200 injuries.
Nine people were trampled to death in a Denmark mosh pit/stampede during a Pearl Jam concert.
11 people were killed in a stampede as they waited to see The Who play in Cincinnati, Ohio in 1979. It was set up to be "festival seating," first-come, first-serve. When only a few doors opened, the crowd rushed the doors, resulting in the deadly crush. Festival seating was outlawed by the city as a result.
Causes of Florida Concert Injuries
There has been ample research into the causes of injuries and deaths at concerts, festivals, raves, and other live events, with analyses covering everything from explosions to shootings to deadly crowd surge/mass trampling. But in many cases, the blame falls squarely back on the gross negligence of event managers, who all too often disregard basic safety procedures in favor of higher profits.
Among the more common causes of injuries:
Safety violations. These are breaches of fire safety codes, health codes, and building codes.
Staffing violations. Event managers or venues too often hire an insufficient number of staff or security or fail to provide property training. Occasionally, issues arise when event managers fail to conduct adequate criminal background checks on staffers, leaving patrons vulnerable to physical attack or sexual assault.
Over-service of alcohol. Guests who have been served too much alcohol are going to be at high risk of injury to themselves or others, particularly in the tight quarters of a lively concert or festival. Venues that fail to adequately check for drugs coming in may also be held liable for drug-related injuries, particularly those involving minors.
Inadequate security. This is a type of premises liability claim, and it could include failure to check for guns, weapons or drugs, as well as failure to ensure there are adequate security personnel onsite to prevent violence or other criminal activity.
Property hazards. Malfunctioning guardrails, escalators, scaffolds, floors, walkways – all of these can lead to serious (and foreseeable, preventable) injuries.
Pursuing Damages After a Florida Concert Injury
Although most concert and festival injuries are the clear result of negligence, recovering damages may not be a straightforward prospect.
Attendees to certain events may have waived certain rights simply by the purchase of their ticket. Many large venues and event organizers include waivers of liability on their tickets as a condition of purchase. (You'll see this not just with concerts, but sports events, political rallies, and more.) However, that doesn't necessarily mean you can't be compensated. Sometimes these waivers of liability are fairly flimsy, and aren't enforceable for a number of reasons. Furthermore, even if a waiver meets the legal requirements, no waiver is a defense against gross negligence, intentional misconduct, defective equipment, assault, fraud, etc.
Another challenge is that there are likely to be numerous defendants involved. Sorting through exactly what happened, who is liable, and the extent of your damages requires a law firm with extensive experience and a proven track record of success.
If you are injured in Fort Myers, Port Charlotte, Sarasota, Cape Coral, Naples or Key West, contact Garvin Injury Law at 800.977.7017 for a free initial consultation.