What if there isn't enough insurance coverage to pay my claim?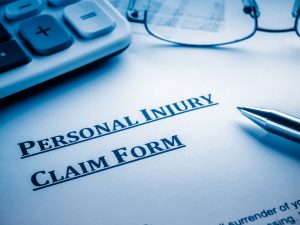 When considering whether to file a Florida personal injury lawsuit, it is important to ask: Who is going to pay?
Insurance companies often cover most injury claims. Typically, these policies cover auto accidents or injuries on someone else's property (premises liability claims such as slip-and-falls, third-party criminal attacks, dog bites, etc.). But as our Fort Myers personal injury lawyers can explain, this is not always the only source of recovery. In some instances, it can be worthwhile to pursue a defendant's personal assets in addition to collecting from the insurance policy.
It is not usually the first avenue of compensation we discuss for the simple fact that many personal injury lawsuit defendants simply do not have enough personal assets to make pursuing a claim against them worth the time. But if one's injuries are serious and there isn't enough insurance to cover the claim, it may be an additional avenue to pursue.
When Insurers Won't Pay (enough) for your Florida Injury Claim
Insurers are most often responsible for personal injury claims because:
That is why people carry insurance.
Insurers are the ones most capable of paying.
They are contractually bound to pay
But not everyone carries insurance (or enough of it), and there are some types of claims an insurer simply will not pay. For example, insurers typically do not cover damages resulting from intentional crimes committed by the insured, such as sexual assault or some other violent criminal attack. Insurers can be compelled to pay third-party liability claims based on a property owner's failure to protect someone on-site against a violent crime. Still, there will not be a policy that covers the intentional tort committed by the attacker. That is one example of a case where we would look at the defendant's assets as well as a third-party insurance claim.
Beyond that, insurance companies are notorious for trying to extricate themselves from liability claims – or at least minimize the payout total. These companies are closely familiar with the policies they issue, and if there is any potential exclusion, they will find it.
Also, an insurer may cover part of the damages but not the full extent of your losses. In those instances, too, we might want to pursue a defendant's personal assets (particularly if your own coverage would not make up the difference).
Types of Assets Collected in Florida Injury Lawsuit
In short, if someone is liable in a Florida injury lawsuit, pretty much any asset of value may be used to satisfy the verdict. Florida law does allow for some debtor's exemptions, but some potential defendant assets we may be interested in evaluating:
Motor vehicles. Florida law allows for a maximum $1,000 exemption of their motor vehicle's value. That means a car can only be taken to satisfy a judgment so long as the car's value, minus all debts for which the vehicle is collateral, is greater than $1,000.
A house. It is possible one could pursue a defendant's house – especially if it is a second home or investment property. But it might get a bit complicated. In most cases, a lien would be filed against the home, which would have to be paid off if the debtor sells it. The home might be protected under homestead exemptions and possibly for married couples who own their home as tenants by entirety.
Savings accounts. Most savings accounts are fair game in a Florida personal injury lawsuit. That could include a person's 401Kk), any IRAs, and personal savings account. In some cases, IRAs that are individually-held could be partially protected from bankruptcy (in the event the defendant files, at which point the Florida injury lawsuit plaintiff becomes a creditor).
Whatever is left. This could be business holdings, trusts, real estate (including timeshares), boats, ATVs, jewelry, art, and even personal property.
Boats. While there are some Federal limitations on damages available in certain instances, this may be worth evaluating.
It is important to note that while it is theoretically possible to pursue a defendant's personal assets, that does not necessarily mean we will advise it. Insurance claims are often the safest bet in terms of a Florida injury lawsuit.
After many years of representing clients injured in Florida, we have developed a system for evaluating defendants and their ability to pay a judgment against them; very often we have been able to negotiate an additional personal contribution in addition to insurance proceeds. When there appears to not be enough insurance coverage to cover our client's damages: medical bills, lost wages, and pain and suffering, we perform a full analysis on the defendant so that our clients are able to make an informed decision about whether or not it is worth it to file suit or take what the insurance company is offering. Additionally, we make sure to check any insurance policies issued to our clients that may provide additional coverage especially in a car accident where they may have uninsured motorist coverage or even a credit card that may have available benefits. As Florida has quite low liability insurance minimums ($10,000.00) this can often be a problem where we need to evaluate the collectible assets of the defendant driver.
If you are seriously injured, it is important to discuss all legal avenues for compensation with an experienced Fort Myers injury lawyer. This is especially true if you have suffered a catastrophic injury such as severe burns, paralysis, amputation, blindness, traumatic brain injury, a lifelong disabling injury, or your loved one died. We can ask the court to require the defendant to appear for an asset hearing, during which the defendant will have to testify under oath about his or her assets, as well as produce evidence regarding their wealth and ability to pay. After a discussion with our expert attorneys, we can determine whether pursuing a claim for the defendant's personal assets makes good sense for your case.
If you are injured in Fort Myers, Naples or Key West, contact our injury attorneys Garvin Injury Law at 800.977.7017 for a free initial consultation.
Additional Resources:
What Exactly Can Be Taken From You In A Lawsuit? July 7, 2020, By Christopher Elliot, Forbes Magazine
More Blog Entries:
Pain and Suffering Damages Awarded in Fort Myers Injury Lawsuit, July 1, 2020, Florida Injury Lawsuit Blog