Naples Accident Lawyer On Product Liability Claims in Crash Cases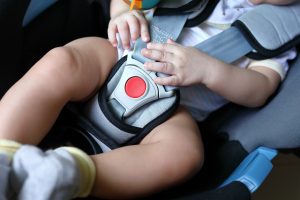 Nothing is more devastating than the wrongful death of a child. As a longtime Naples accident lawyer, I'm unfortunately all-too-aware that motor vehicle crashes are a leading cause of child deaths in the U.S. I also know most of these deaths are preventable – not only by the drivers involved but sometimes by auto manufacturers who fail to ensure the vehicles they sell are safe.
Car accident lawsuits against the makers of vehicles are a type of product liability claim. These are injury lawsuits, but rather requiring proof of negligence (the standard in a typical car accident case), Florida product liability claims are generally pursued under a legal theory called strict liability. This requires plaintiffs to show the product was unreasonably dangerous as designed or because of a manufacturing defect or because the warnings/instructions were insufficient.
When Vehicles Are Dangerously Manufactured, Designed
The auto industry has come under fire numerous times in recent years for designing and manufacturing vehicles that were unreasonably safe.
Recently, The Palm Beach Post reported that a major auto manufacturer is facing a product liability lawsuit in connection with the South Florida deaths of a 5-week-old girl and her 26-year-old mother. The baby's father is suing General Motors for failure to build important safety features into its Chevrolet Impala model vehicles – a design flaw he says caused the deaths after they were struck by a dump truck driver who failed to yield to oncoming traffic.
The driver of the truck is also named as a defendant in the lawsuit. Plaintiff claims that while the driver was at-fault for causing the crash, the deaths of mother and daughter could have been avoided if there hadn't been a defect in the fuel system that caused the vehicle to catch fire. Both died from smoke inhalation and burns after the mother was rendered unconscious from the crash and unable to escape the vehicle blaze. A witness, who didn't realize the baby was in the back seat, tried to save the mother before the car burst into flames. Plaintiff alleges that had the fuel system shut down automatically after the collision, the vehicle wouldn't have caught fire.
A separate wrongful death lawsuit may be filed by the family of the baby's mother.
Other Defective Vehicle Parts in Product Liability Claims
This tragic case involving the fuel system is just one example of a lawsuit stemming from a defectively-designed vehicle or component. Examples of other systems that have the potential to be defective and dangerous include:
Seat belts
Air bags
Door latches
Tires
Brakes
Seat backs
Roofs
Car seats
Too many people – children and adults – have been catastrophically injured or killed because they were ejected, their roof crushed, the air bags unsafely deployed, the tires blew, the car seat failed or some other design flaw that rendered the vehicle unsafe in a crash.
Lawsuits in recent years have led to:
A $1.2 billion settlement by Toyota Motor Corp. in 2014 over its unintended sudden acceleration of over 10 million vehicles that led to numerous accidents, serious injuries and deaths.
A $900 million settlement by General Motors over faulty ignition switches on over 30 million cars globally, a defect the company was reportedly aware of for a decade and that led to more than 100 deaths due to disabled power steering and brakes, engine shutdowns and malfunctioning airbags.
$1 billion in numerous accident case settlements by Ford Motors for rollover accidents caused by the design of certain sport utility vehicle models.
If you believe a defect in your vehicle may have caused a crash or significantly contributed to injuries, working with an experienced Naples accident lawyer can help you determine the viability and value of a potential lawsuit.
If you are injured in Naples, Fort Myers, Port Charlotte, or Sarasota, contact our injury attorneys at Garvin Injury Law at 800.977.7017 for a free initial consultation.
Additional Resources:
Father sues GM over death of baby in fiery wreck, June 3, 2020, By Jane Musgrave, The Palm Beach Post
More Blog Entries:
Factors That Can Affect Your Naples Personal Injury Lawsuit, June 25, 2020, Naples Accident Lawyer Blog