Lax Apartment Security Focus of Florida Wrongful Death Lawsuit, Foundation, Safety Bill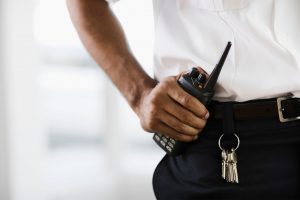 The death of a young college student at the hands of her apartment maintenance worker has driven her family to push for better apartment security, both in a Florida wrongful death lawsuit and a proposed bill. The latter could have significant implications for the 35 percent (2.8 million) Floridians who live in apartments.
According to authorities, Miya Marcano was slain by a maintenance worker with a spotty criminal past. She'd reportedly complained to apartment management that his unsolicited sexual overtures made her uncomfortable. Police say her attacker used a master key fob to gain access to the 19-year-old's apartment the day of her death. The maintenance worker committed suicide a few days after her disappearance in September. Her body was later found near an old residence of his.
The following month, her family filed a Florida wrongful death lawsuit, alleging negligent security (a form of premises liability), negligent hiring, and negligent retention. They allege the the apartment complex that employed the maintenance worker ignored red flags that he might pose a danger to residents, particularly given Miya's complaint and the fact that a different female resident at another apartment complex where he was previously employed had also complained about his unwanted advances. What's more, the maintenance worker had essentially unfettered access to her apartment with his master key fob. This is something many Florida apartment complexes allow for various maintenance issues. Family members allege that clearly without proper oversight and in the wrong hands, such access is extremely dangerous.
They have created a foundation in Miya's honor, which is now collaborating with two Florida state senators on a bill they're calling Miya's Law, which would codify the state apartment association's best practices on employee background screening and apartment access protocols. Specifically, the bill would:
Require landlords to conduct background screenings for all apartment employees. This screening would be required to include a national screening of the prospective employee's criminal history as well as sexual predator and sexual offender registries. It would also specifically include checks for criminal offenses involving violence or a disregard for the safety of others. Landlords would be allowed to disqualify individuals with criminal history from employment.
Improves requirements on when and how workers can gain access to renters' apartments. Workers would be required to provide 24-hour advance notice (currently, the standard is 12 hours). The bill would also require apartment managers to establish policies for how all keys are issued and returned. Logs would need to be maintained keeping track of who has which keys and for what purpose, ensuring only authorized individuals have access to these keys – and only at authorized times.
"This horrible tragedy helped shed light on gaping security holes that exist," said Representative Robin Bartleman in a statement. "We must ensure the safety of all Floridians in multi-family rentals. Everyone has the right to expect safety in their own home."
The bill will be introduced during next year's regular legislative session, which starts in January.
Landlord Duties for Apartment Security
Apartment complex landlords, like most all property owners in Florida, have certain responsibilities when it comes to protecting lawful guests from dangers that are known or knowable. Failure to do so is a form of premises liability. Such claims could encompass anything from cracks in the sidewalk to negligent security opening the door to a violent attack.
The Florida Residential Landlord Tenant Act outlines some of the specific rights, duties, and expectations in the landlord-tenant relationship. Among the basics are the right of the tenant to private, peaceful possession of the dwelling, with the landlord or its agents having the right to enter only to inspect or make necessary, agreed-upon repairs – but only with adequate notice and at a convenient time, except in cases of emergency. Landlords are required to keep residences livable with working plumbing, hot water, heating, and sound structures that comply with health, building and safety codes. They're also required to have reasonable security with working locks on doors and windows.
Of course, landlords can't guarantee tenants are going to be 100 percent safe, and the law doesn't require that. However, specifically with regard to criminal attacks, their actions must be reasonable in light of the criminal history in the area as well as information they had on their employees' past. They do owe a duty to protect renters from foreseeable criminal conduct. Property owners can be held liable for negligent hiring or negligent retention if they hire someone who purposefully injures a tenant or other lawful guest, assuming the plaintiff can show the company knew or should have known of the worker's propensity for committing a harmful act on the job.
If you are injured in South Florida as a result of a landlord's negligent security or failure to maintain safe conditions at the property, our experienced Fort Myers injury lawyers can help. We also serve the communities of Cape Coral, Lehigh Acres, Bonita Springs, Naples, and Key West.
Contact Garvin Injury Law at 800.977.7017 for a free initial consultation.
Additional Resources:
Miya's Law proposal on apartment safety regulations filed in Florida Senate, Nov. 12, 2021, Local 10 News
More Blog Entries:
Florida Premises Liability Case: Treat Shop Should Anticipate Tripping Hazard, Sept. 27, 2021, Fort Myers Premises Liability Lawyer Blog