Florida Nursing Home Injury Risk Raised by Worsening Staff Shortages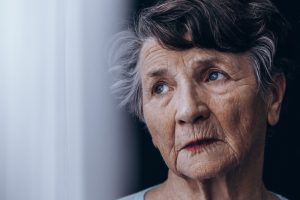 The potential for serious Florida nursing home injury rises exponentially when facilities are poorly staffed. A recent report from the Florida Health Care Association reveals nursing home staffing shortages have become more problematic than ever over the last year. A survey of long-term care facilities throughout the Sunshine State reveals a stunning 92 percent say they are short-staffed, with 88 percent revealing the problem has gotten worse since 2020.
Almost all responding nursing homes (98 percent) said they'd had to ask staffers to work overtime in the past month. Nearly 75 percent had to bring in temp agency workers to help fill full-time staff shortages. Approximately half have said they've cut down on the number of monthly admissions.
Among the nursing home staff positions that have proven hardest to fill:
96% Certified nursing assistants (CNA) or direct caregivers
92% Housekeeping staff
90% LPN (licensed practical nurse) and LVN (licensed vocational nurse)
84% RN (registered nurse)
71% Dietary staff
Other commonly vacant positions include infection disease specialists, rehab therapy specialists and social workers.
You don't need to be a Fort Myers nursing home injury lawyer to see how shortages of these positions is going to directly impact the quality of care and degree of safety in a long-term care facility with elderly, vulnerable adults.
How Understaffing Increases Florida Nursing Home Injury Risk
Many nursing homes in Florida were already understaffed well before the pandemic. F.S. 400.23 sets the minimum staffing standards for Florida nursing homes. Among some of the guidelines:
Minimum weekly average of 3.6 hours of direct care per resident from a CNA and licensed nursing staff.
Minimum of 2.5 hours of direct care per resident from a certified nursing assistant staffer. A facility is not permitted to have less than one CNA per 20 residents.
Minimum 1 hour of direct care from licensed nursing staff daily. Facilities cannot have less than one registered nurse per 40 residents.
These staffing levels are already bare bones minimum. When facilities struggle to maintain even that, it leads to poor quality of care, neglect, and opportunities for abuse.
Some examples of the basic tasks that get sidelined during staff shortages:
Adjusting immobile residents to prevent bed sores.
Noting marked changes in patients' health and well-being.
Sanitary protocol that helps reduce infection prevention.
Safety measures intended to help reduce the risk of dangerous falls.
Checking on and securing residents against risk of absconding.
Staff shortages also mean that the staffers who remain are overworked, stressed, and feeling burned out. Even those who love their jobs and are great at it are going to struggle to provide adequate care under these conditions. Others may easily become embittered, taking their frustration out on vulnerable residents.
High turnover has always been a problem that factoring into the risk of Florida nursing home injury, but especially so during the pandemic, particularly when staff has opportunities at higher-paying hospitals. Nursing homes, in their rush to fill positions, sometimes hire new staff who are unqualified, poorly-trained, or with criminal backgrounds. Staffers who aren't properly trained risk lack of understanding of nursing home policy, patient rights, and how to safely deal with potential aggression from residents.
Call a Fort Myers Nursing Home Injury Lawyer Today
There are often significant challenges with nursing home litigation because patients/victims may be unable to give their side of the story, but law firms with experience and resources have investigative techniques and skills that have proven successful time and again in such matters.
If you suspect your loved one's injury or death was the result of nursing home neglect, abuse, or negligence, our Fort Myers injury lawyers can help you determine the viability and value of your case. The statute of limitations on most injury cases is four years; it's two years for wrongful death. Still, the sooner you contact an attorney, the greater likelihood we will be able to preserve evidence that may prove critical to finding the truth and securing accountability.
If you are injured in Fort Myers, Port Charlotte, Sarasota, Cape Coral, Naples or Key West, contact Garvin Injury Law at 800.977.7017 for a free initial consultation.
Additional Resources:
FHCA Member Survey on Workforce Shortage Crisis in Long-Term Care Facilities, September 2021, FHCA
More Blog Entries:
$2.5 Million Awarded Florida Nursing Home Injury Lawsuit, July 7, 2021, Fort Myers Nursing Home Injury Lawyer Blog