Florida reinstates parental waivers, but are children protected?
Back in 2008, the Florida Supreme Court ruled against parent liability waivers for a minor participating in activities at a commercial venue.
The wrongful-death case, Scott Corey Kirton v. Jordan Fields, involved 14-year-old Christopher Jones, killed in 2003 while riding an all-terrain vehicle at Thunder Cross Motor Sports Park in Okeechobee. His father had signed a risk and liability waiver as the facility required.
The high court's ruling said the state had no statute supporting the waivers – and that wider public concerns cannot allow parents to waive the rights of minors to legal recourse when injury occurs. The releases served commercial interests more than the child, the court ruled, and the boy's family was allowed to sue the track despite his father having signed the waiver.
The ruling set off a two-year battle between business venues, agitating to restore the waivers, and injury lawyers representing Florida's children. Businesses, including Disney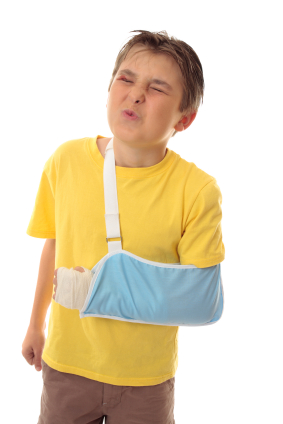 World, argued that the waivers were necessary to prevent frivolous negligence claims.
The Florida Justice Association, trade group for the state's trial lawyers, countered that companies were shielded at the expense of innocent victims who might have to pay medical bills, and if they couldn't, the cost would be passed on to taxpayers.
"Are we going to be a state that, public-policy-wise, says that we excuse negligent, harmful acts against children? That's what it boils down to," FJA President Michael Haggard told the Orlando Sentinel in 2009.
Last year the FJA's opinion prevailed, successfully blocking legislation.
Not so this year. The Florida Senate and House unanimously passed SB 2440, reinstating parental waivers of liability for businesses, although neither side could claim outright victory.
The initial legislation, which would have allowed theme parks and various sports facilities to waive gross negligence, was replaced by a weaker measure that protects against "inherent risk," a much lower legal standard.
It has been standard practice for recreational activity providers such as amusement parks and sports leagues to require waivers, who claim that absence of protection from liability could reduce the activities available to children and potentially affect tourist attractions.
But what about adequate protection for kids who play sports, go to water and theme parks, ice-skating and roller rinks, motocross tracks? When a child is injured, who bears the burden of proving what constitutes "inherent risk" could be put to the test and ultimately lead to another legal challenge of waivers.
To read the bill and its analysis, click here.