Common Myths About Florida Personal Injury Lawsuits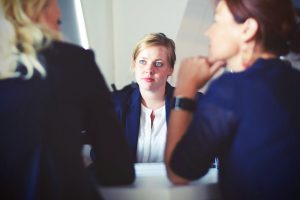 Many people with strong claims to financial damages in Florida personal injury lawsuits are very reluctant to explore the possibility, and it largely has to do with some common myths and misconceptions of the process. They are:
Assuming it is going to be extremely expensive;
Thinking their injuries are not serious enough;
Hesitant to "punish" the at-fault person;
Reticent to seem "greedy";
Presuming their insurance will cover it all anyway.
As our South Florida injury lawyers can explain, while the individual facts and circumstances of the situation ultimately determine the viability of your claim, by-and-large: These notions are incorrect or exaggerated. Some of these myths are rooted in a simple misunderstanding of the law. Others can be traced to an aggressive push for tort reform messaging.
Let us address them one-by-one:
Myth: Florida personal injury lawsuits are expensive.
Fact: Injury cases are handled on a contingency fee basis, meaning you are not paying your lawyer (the biggest expense) out-of-pocket unless and until you win. These terms are clearly laid out in writing beforehand. A percentage of whatever you recover is paid once your case has ended. There are statutory rules defining what is excessive, but for the most part, your attorney will charge somewhere between 15 and 33.5 percent, with the percentage depending on the type of case, the complexity of the legal issues involved and how much you were ultimately awarded. Remember too that your initial consultation is free, so you lose nothing by at least having a discussion.  Often, it is the cost of not pursuing damages from negligent parties that is the greater expense.
Myth: I can only file a Florida personal injury lawsuit if I am seriously hurt.
Fact: While it is true that some types of injury cases have something called "serious injury thresholds," those apply only to certain types of damages and in certain types of cases. You may be entitled to compensation from your insurer for minor injuries, and an experienced attorney can help assure you are not low-balled. You may be entitled to up to $10,000.00 in personal injury protection coverage for medical bills, lost wages and other damages for "minor" injuries in a vehicle crash case. Additionally, the "serious injury threshold" in Florida car crash cases (as outlined in F.S. 627.737) pertains to situations where one intends to step outside of the state's no-fault car insurance system and pursue a claim against the at-fault driver. In many cases, broken bones (particularly arms and legs) will meet the "serious injury threshold" requirements. There is not a black-and-white, bright-line rule for this, though, which is why it is best to at least talk to a lawyer.
Myth: I will be punishing the negligent person.
Fact: The reality is most personal injury claims are paid by insurance companies – whether it is a car accident, dog bite injury or premises liability claim. Usually, it is the insurance coverage of the defendant/negligent person that pays. If that person does not have insurance or does not have enough insurance to cover your claim, you might be able to pursue a claim with your insurer. For example, if you are injured in a crash by an uninsured driver, your own uninsured/underinsured motorist coverage would kick in – but only after you pursue a claim against the other driver to prove their negligence and your damages.
Myth: I will seem greedy if I sue.
Fact: This is another misconception perpetuated by tort reform lobbyists. Most people file personal injury claims because they have suffered some loss (medical expenses, lost wages, pain, and suffering) as a result of another person or business failed in their responsibility to use reasonable care. There are proof burden standards that you must meet to win your case; neither insurers nor courts simply hand over money because you have filed a claim. You (and your attorney) must establish your case. Additionally, success in a personal injury lawsuit represents neither greed or vindictiveness – it is justice.
Myth: My own insurance company will cover it anyway.
Fact: Insurance companies – yours or someone else's – are not inclined to pay claims (or the full amount of them anyway) just because they are filed. In many cases, you might need an attorney to handle claims against your insurer just to ensure you get a fair shake. Further, some types of insurance (such as UM/UIM auto coverage) require you to prove your case against the negligent party before you can file a claim.
The bottom line is that if you or a family member has been injured by someone else's negligence, the responsible thing to do is, at the very least, consult with an attorney who can offer you experienced advice on whether you have a viable case and whether it makes sense to proceed.
If you are injured in the greater South Florida area, contact our injury attorneys at The Garvin Firm at 800.977.7017 for a free initial consultation.
Additional Resources:
RULE 4-1.5 FEES AND COSTS FOR LEGAL SERVICES, Florida Bar Association