8 Quick Tips for Avoiding a DUI over the Holiday Season
For the most of us, the possibility of getting a DUI increases during the holidays.
The holidays are a time when we attempt to leave work at work and spend some quality time with the ones we love. The holidays also include parties and a drink or two with old friends.
I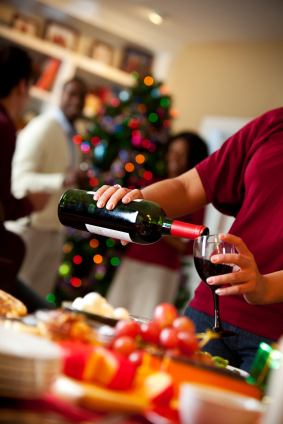 n this post I wanted to pass on a few tips from the trenches during my experience as a prosecutor and now Florida DUI Defense Lawyer.
Tip 1. Don't drink! Ok, this is an easy one but I felt obligated to include it in the post. Driving after you've had too many will not only cost you a lot of money but it could cost you your job and possibly your life, or the life of another.
Tip 2. If you insist on drinking alcohol, be smart about it.  Eat enough food to have a full stomach and watch those drinks. For a 120 pound female 3 beers/shots/glasses of wine in an hour and your right at .08 (Florida's legal limit).Take a look at this link for a blood alcohol calculator and figure out your limit.
Tip 3. Make sure your vehicle is in good working order, your driver's license is valid, and your registration is current. An expired tag or a bad tail light is a sure-fire way to get pulled over and peppered with questions from a law enforcement officer. If you live in Florida, you can quickly check the status of your driver's license at the Florida Department of Highway Safety and Motor Vehicles website.
Tip 4. Obey every traffic law to the "T". This means: no rolling stops, signaling every time you switch lanes, and keeping it between the lines.
Tip 5. If you decide to "sleep it off" in your car, make sure that the car is not running and the keys are nowhere near the ignition. I know it's cold and the heat would feel so nice but don't risk it. In Florida, a person can be prosecuted for DUI if they are in "actual physical control" of the vehicle; this has been interpreted to mean the ability to control use and non-use (aka. drive the vehicle if you wanted to). Throw those keys in the bushes!
Tip 6. If you do get pulled over, make sure that you have your driver's license, insurance, and registration ready to hand to the officer. Fumbling and searching for this information is the first thing the officer will write in the police report.
Tip 7. Check the local paper and watch the news for any mention of a planned checkpoint stop. Not only will this add time to your commute but who wants to stand on one leg , touch your nose, or walk a straight line if it can be easily avoided.
Tip 8. Stay off your cell phone and leave the radio where it is; it doesn't matter if you hate "Grandma got runned over by a reindeer"; Just let it play. You need to be focused on your driving; too many people die each year from Texting and Driving alone, add alcohol to into the mix and the results are incredibly deadly.
Not only will having a designated driver keep you from getting a DUI but it just might save a life . Impaired driving could not only ruin your life but it could ruin (or even end) the life of another.
I hope everyone has an amazing: Christmas, Chanukah, Kwanza, and any other holiday I forgot. In the event that your holiday season takes a turn for the worse, the Garvin Injury Law is here and ready to act in court on your behalf; we can help pick up the pieces and get things back on track; whether your facing a Criminal Arrest or injured an Auto Accident.