What it Takes to Prevail in a Florida Bad Faith Property Insurance Claim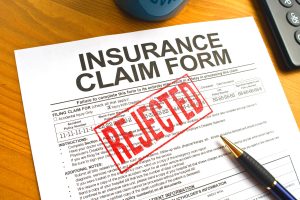 If you are a resident or property owner in Southwest Florida (particularly in Lee County, Collier County, and Charlotte County), odds are fair that you're dealing with some type of insurance claim due to destruction caused by Hurricane Ian. Although insurance companies can be frustrating to work with even under "normal" circumstances, keeping up with your claim can become 10 times more stressful in the wake of a natural disaster. One thing to bear in mind is that if the insurers do not respond to your claim in good faith, it may be possible to hold them accountable with a Florida bad-faith insurance claim.
As our longtime Fort Myers-based property damage attorneys can explain, Florida bad faith insurance laws were enacted to protect consumers from insurer practices that are unfair or fraudulent. Lawmakers understand the substantial power imbalance between consumers and insurers, as well as the outsized impact on "the little guy" when insurance companies don't act in good faith. Such claims are separate from the underlying damage claim and are specifically for accountability when an insurance company acts with the intent to deceive, mislead, or fail to fulfill a contractual obligation.
That said, simply having a claim denied is not, in and of itself, bad faith insurance. Fort Myers bad faith insurance claims can be complex and require a great deal of evidence. If you're struggling to get your insurer to accept accountability and pay a claim they should, it's time to involve a property damage lawyer. We will work tirelessly on your behalf to convince the insurers to pay their fair share. And if they act in bad faith, we'll be there to help you gather the necessary evidence to prove it in court.
Some points of contention that we're already seeing bubble up in pending Florida property insurance and business interruption claims:
Was the damage from wind or flooding?
There has been some early industry speculation that much of the property damage reported in Lee, Charlotte, and Collier Counties won't be covered by property insurance policies, thanks to the flood exclusion in a lot of these policies. Many Homeowners Insurance policies cover wind damage (specifically windstorm coverage), but flood insurance is typically sold separately and is most often run by FEMA and the National Flood Insurance Program, although there are some insurers who write private flood coverage.
However, as our Fort Myers property damage lawyers can explain, the presumption of flooding as the cause of extensive damage is not an early stage assumption to which insurers should leap. Of course, it's in the insurance company's best interest to categorize it this way because then they're more likely to be able to cite exclusions that they don't have to pay. But the same thing happened in other named storms (thinking primarily of Hurricane Michael and Hurricane Ivan). Ultimately in those cases, it was determined the damage was actually partially – or sometimes fully – the result of wind-related damage.
If you have separate insurance for flooding, this question of what caused the damage may be more pertinent to the question of which insurer will pay, rather than whether the claim will be paid at all. But in any case, a thorough investigation may be needed, which could take some time. Insurers that fail to provide a complete prompt, thorough, and proper investigation of a claim may be accused of bad faith.
Also worth noting is that if there is any ambiguity in the language of the property insurance policy, it will (as a matter of public policy) be interpreted in favor of the insured person.
Fort Myers Bad Faith Insurance is an Extra-Contractual Risk to Insurers
In a lot of cases, the most an insurance company would ever have to pay for a claim for damages is the limits of the policy in question at the same time an insurance company will need also need to pay a named policyholder the policyholder's attorneys fees if the homeowner is successful in a lawsuit against the insurance carrier.
However, if bad faith insurance is proven, the insurer could be made to pay a lot more than that. F.S. 626.155 and F.S. 626.9541 explains insurers in Florida can be compelled to pay triple damages if they don't approach claims in good faith.  That's why it's one of the most powerful tools we have to help keep insurers in check from stomping on the rights of insureds.
That said, anyone seeking to file a bad faith claim first has to file a Civil Remedy Notice of Insurer Violation with the state's Department of Financial Services. (We do not recommend pursuing this avenue without the help of an attorney.) Once that's filed, the insurance company has about two months to provide a remedy or response. If the insurer doesn't respond in that 60 days, it creates a right to bring a lawsuit for bad faith under Florida law.
Duties of an Insurance Claim Adjuster
Your insurance adjuster isn't your friend (no matter how friendly they act), but they do have certain obligations when it comes to carrying out their duties.
In Florida Administrative Code Section 69B-220.201, insurance adjusters must:
Exercise extraordinary care when dealing with elderly clients, making sure they aren't disadvantaged because of their impaired memory, hearing, sight, or cognitive processes.
Be honest and fair and diligent with every adjustment and settlement.
Adjust their claims strictly in accordance with the terms of the policy.
Not try to negotiate with or obtain statements from a claimant or witness who is or would reasonably be expected to be in shock or serious mental or emotional distress as a result of trauma associated with a loss.
Not advise any claimant against seeking legal advice or getting a lawyer.
Not attempt to negotiate directly with a claimant who is represented by an attorney in the matter.
Whether you are filing a claim as a homeowner, tenant, or business (business interruption indemnity), make sure you keep records of each interaction. If you feel overwhelmed or get the sense that the insurer is not treating you fairly and with good faith, it may be time to ask for an attorney's help.
If you are injured or have suffered storm damage in Fort Myers, Port Charlotte, Punta Gorda, Sanibel, Fort Myers Beach, Cape Coral, or Naples, contact Garvin Injury Law at 800.977.7017 for a free consultation.
Additional Resources:
Hurricane damage in Florida is estimated to be tens of billions of dollars, Oct. 3, 2022, By Steve Inskeep, Morning Edition, NPR
More Blog Entries:
Fort Myers Injury Lawyer Tips for Talking to Insurance Adjusters, Sept. 21, 2022, Fort Myers Bad Faith Insurance Lawyer Blog