Teen Drivers at High Risk of SWFL Traffic Accidents
The National Safety Council has launched "DriveitHome," a nationwide campaign urging parents to play an active role in their child's driving education.
Here in Southwest Florida, our car accident lawyers in Fort Myers and Cape Coral know teenagers and young adults are involved in a disproportionately high number of serious and fatal motor vehicle collisions. Most parents believe they understand the risks and are doing enough to help educate their young drivers; however, traffic collisions remain the leading cause of death for children. Put another way, your child is more likely to die in a traffic collision than by any other means.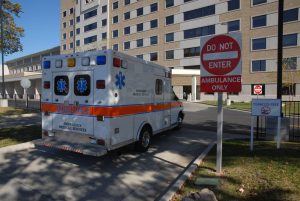 Drivers under the age of 19 are three times more likely to be involved in a fatal traffic collision than drivers over the age of 65, the second-most-dangerous age group. The DriveitHome campaign reports more than 2 million young drivers take to the roads each year and are involved in nearly 1 million reported crashes. Nearly half of all crashes occur at night, despite far fewer drivers on the roads.
Choosing a Car & Auto Insurance for Your SWFL Teenager
A sobering reminder of the risks likely hits parents shopping for auto insurance for their teenager. In Florida, a young-driver policy offering minimum coverage may cost upwards of $300 a month, depending on your teen's vehicle and other factors. Even then, you would be best advised to let your teen nowhere near a public road with Florida's mandatory minimum auto insurance coverage of $10,000 Personal Injury Protection and $10,000 property damage coverage. Florida's insurance requirements are at rock bottom — the lowest in the nation. Personal Injury Protection benefits may be reduced to just $2,500 if treatment is not sought in the immediate aftermath of a collision.
Our experienced car accident attorneys in Cape Coral and Fort Myers encourage parents to buy coverage with higher limits and optional Uninsured Motorist (UM)/Underinsured Motorist (UIM) coverage. This coverage will protect your teenager in the event of a collision with an at-fault driver who lacks insurance, but perhaps even more importantly, as a passenger in another motor vehicle collision. Even after teaching your child all the ropes, riding in a vehicle with another teen driver remains a significant risk factor. In fact, teens are more likely to get into collisions with multiple passengers than any other age group and studies continue to show that the risks of a motor vehicle collision increase with each passenger in a young driver's vehicle.
Florida Statute 322.09 outlines parental liability for negligence or misconduct of a minor and holds parents jointly responsible (along with the child) for damages in the event of a collision; so choosing adequate auto insurance for your child is mandatory when it comes to protecting the financial well-being of your family.
Keeping Your Teenager Safe on the Road
You can mitigate the cost of better auto insurance, and improve your teen's safety in the event of a collision, by carefully choosing your young driver's vehicle.
The Insurance Institute for Highway Safety offers a wealth of advice when it comes to choosing your teen's vehicle. However, most of the advice comes down to making a common sense decision. Slightly older vehicles are better (and cheaper to insure) than most newer models. A vehicle should be large enough to offer significant crash protection but not so large that it becomes difficult to drive. Checking on appropriate models through your auto insurance carrier should also be part of the process.
Florida's Graduated Driver's Licensing law aims to keep motorists safer by granting a young driver's rights in stages. Night-time and passenger restrictions target the biggest risks and should be obeyed. Parents and older drivers should also set a good example for teenagers by avoiding distraction, aggressive driving, and by obeying all traffic laws.
If you are involved in a collision, contact our injury attorneys at the Garvin Injury Law at 800.977.7017 for your free initial consultation.