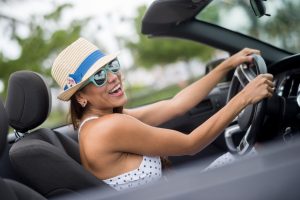 Annual road trips are a summer tradition for many families, with much flocking south to Florida for our world-renowned beaches, boating, sunshine, and theme parks. Last year alone, Florida welcomed approximately 122 million visitors – and that's not including residents who traveled from one corner of the state to another on a "staycation." It's our sincere hope that every tourist and traveler enjoys a safe, fun-filled visit to the Sunshine State. However, for many reasons, summer is inextricably linked to increased odds of involvement in a Florida car accident.
The Insurance Institute of Highway Safety reports a higher accident risk throughout the country from June through August. Traffic deaths are 30 times more likely in the summer than during other seasons.
Given that summer road trips – and particularly Florida roads in the summertime – have some unique dangers, our Florida car accident attorneys are offering some insight on what those are, and tips for avoiding them.
Road Risks Specific to Summer
When it comes to summertime travel, there are a few risk factors that increase the likelihood of a crash.
Those include:
More teen drivers on the road. This isn't Florida-specific. With more teens out of school for the summer, more are on the roads – driving to their part-time jobs, helping their families run errands, and visiting friends. AAA reports teen drivers 16-17 are three times more likely to be involved in a deadly crash compared to older drivers, and the 100 days between Memorial Day and Labor Day are among the deadliest. Teen drivers are not only inexperienced, they tend to be more easily distracted and risk-prone when it comes to speeding, racing, and other aggressive driving maneuvers. They're also less likely to buckle up. (Check out our recent blog on the Seat Belt Defense and how it can impact your South Florida car accident case.)
Holiday binge drinking. In general, more people are out and about during the summer months. Memorial Day, Juneteenth, Father's Day, the 4th of July, Labor Day – all of these tend to be associated with backyard cookouts, beach days, boating – and booze. Alcohol can impair judgment and increase risk-taking behaviors. The four deadliest holidays on the road are all during the summer: Memorial Day, Labor Day, Independence Day, and Father's Day.
Road Risks Specific to Florida
In addition to the typical risks of summertime driving, there are a few areas of concern specific to drivers in Florida. Among these: Continue reading