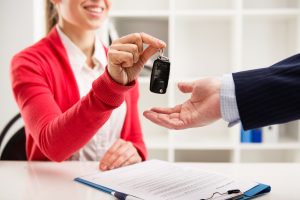 When it comes to liability for Florida car accident injuries, well-established case law and the dangerous instrumentality doctrine allow vehicle owners to be held liable for injuries caused by the negligence of authorized drivers – even if the owner was not driving or otherwise negligent. However, there are exceptions for rental car companies under the federal Graves Amendment. Still, it may be possible to sue a rental car company for Florida car accident injuries under certain circumstances if the company is negligent.
A recent example is playing out in Florida courts, as reported by The Tampa Bay Times. While the possibility of recovery in this far-fetched case is incredibly unlikely, it will work to illustrate the point. This case started in 2013 when a man rented a vehicle from Enterprise. According to the affidavit, written from a corrections center where he is serving hard time for vehicular homicide, plaintiff stated he was in no shape to drive when he entered the rental center to rent a vehicle.
He reportedly could not get a rental in his own name because his driver's license had expired. Plus, there was a warrant for his arrest. When he entered the rental facility, he said he was so intoxicated he could hardly walk. Because he did not have his own valid driver's license, he presented that of his younger brother. He alleges that a management trainee at the facility either knew or should have known that his drunk state alone rendered him unsafe to drive. The fact that he was handed the keys anyway, he alleges, amounted to negligence.