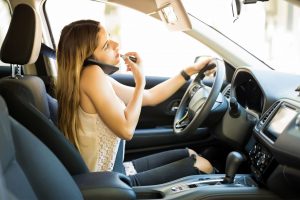 Drivers who cause South Florida car accidents rarely intend to hurt anyone. However, Florida's careless driving statute does not consider a driver's intention. What matters is whether the driver was using reasonable regard for the laws and current road conditions. Failure to use reasonable care, the basic allegation in a careless driving traffic case, is also what injury lawyers assert when alleging negligence in many Florida crash cases. As our Fort Myers car accident lawyers can explain, a driver who is negligent failed to use reasonable care. They can be held legally liable to cover some – or all – of the resulting damages (assuming the injuries were serious enough to exceed the criteria set forth in F.S. 627.737).
The National Highway Traffic Safety Administration (NHTSA) estimates some 95 percent of crashes are caused by human error. Florida's careless driving statute is outlined in F.S. 316.1925. It states anyone operating a vehicle on any street or highway in Florida, "shall drive … in a careful and prudent manner, having regard for the width, grade, curves, corners, traffic and all other attendant circumstances, so as to not endanger the life, limb, or property of any person." Failure to do so is careless driving.
Careless driving is frequently cited in cases like rear-end car accidents and failure-to-yield crashes. It's also sometimes cited by officers in distraction cases, though if they can specifically prove it, they may assert a violation of F.S. 316.305, Florida's distracted driving law. This provision bans not only texting while driving, but also emailing, instant messaging, and other forms of nonvoice interpersonal communication behind the wheel.
Allegations of careless driving may cross the threshold into "aggressive careless driving," as defined in F.S. 316.1923, if two or more traffic violations occur at the same time or one right after the other.
Some examples of applicable violations: Continue reading