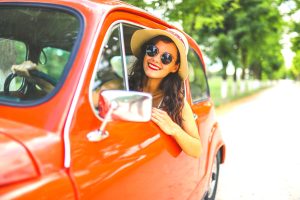 The plan was a sun-soaked, fun-filled getaway in sublime Southwest Florida. What happened was a Florida car accident. As longtime Fort Myers personal injury lawyers, we recognize there are unique concerns when visitors and vacationers from out-of-town are involved in a Florida crash. There are logistical challenges, often higher expenses, insurance questions, and uncertainty as to the full scope of your rights.
It's important for injured tourists and vacationers to seek legal advice and representation from a local injury attorney. While there are many factors that can play into the question of jurisdiction in civil cases, personal injury claims stemming from car accidents are most often handled in the court system where the crash occurred, also known as "venue". So if the collision happened in Fort Myers, it's probably going to be a Fort Myers personal injury lawyer who will be the best qualified to act as your advocate – particularly if the matter gets to the point of needing to file a lawsuit.
Many civil claims stemming from Florida car accidents can be resolved without litigation. But there are complications when one of those involved isn't a Florida resident because the Sunshine State has unique statutes pertaining to auto insurance. Florida is a no-fault state when it comes to crashes, which means all motorists (save for motorcyclists) should be covered by their own personal injury protection (PIP) coverage up to $10,000. It's only if crash victims' injuries meet the statutory threshold of severity outlined in F.S. 627.737 that they can step outside that no-fault system and pursue damages from at-fault parties. But tourists from other states or countries may not be required to carry PIP. What happens to them?
Questions like this are why it's important to work with a local Fort Myers personal injury lawyer post-crash – even if you weren't seriously hurt. It can help make for much smoother negotiations with insurers.
Notable Florida Car Accident Statistics
Florida is known for being a tourism hot spot. The University of Central Florida reports there were nearly 138 million total visitors to Florida in 2022 – a 13 percent increase from the year before. Most of those are from other states, but about 7 million are from overseas and 2.8 million from Canada. Not every single tourist is driving, but many are – and this contributes not only to the number of annual car accidents, but also the complications that can arise when non-residents are involved in crashes.
The Florida Department of Highway Safety and Motor Vehicles reports there were nearly 392,000 total Florida car accidents last year, resulting in nearly 3,500 deaths and 250,000 injuries.
Just in Lee County alone in 2022, there were:
15,282 reported crashes
135 fatal accidents, resulting in 125 deaths
8,847 crash-related injuries reported in 5,831 accidents
319 bicycle accidents reported, 0 of which resulted in deaths
333 motorcycle accidents, in which 29 people on motorcycles died
334 pedestrian accidents reported, with 33 people killed in those
4,191 hit-and-run crashes reported – in which 11 people died and nearly 800 were injured
The first thing anyone – Florida resident or not – should do after a Florida car accident is seek medical attention. If you're in a position to do so, exchange contact and insurance information with the other motorist. Take their name, phone number, address, license plate number, insurance policy number and carrier, and jot down the make/model/color of their vehicle. Take photographs of your vehicles, the scene, any injuries. Report the accident to authorities, as well as your own auto insurer. If your injuries require a trip to the hospital (or worse), it's a good idea to reach out to a local injury lawyer. At the very least, this will give you an idea of what to expect and on what issues specific to your case local legal advice may be beneficial.
Challenges for Non-Residents Injured in Florida Crashes
Common questions relating to challenges of non-Floridians injured in a car accident in Florida: Continue reading