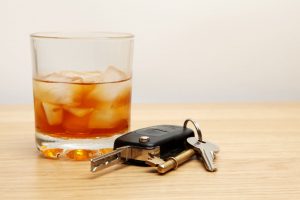 Thanksgiving is associated with tradition, togetherness and turkey. But among public safety officials, it's well-known as one of the booziest and most dangerous holidays of the year. In fact, the night before Thanksgiving has been dubbed "Drinksgiving" or "Blackout Wednesday," and is statistically aligned with a steep increase in alcohol-impaired driving and drunk driving injury. (There's also the increasing popularity of "Danksgiving," which involves an uptick in marijuana consumption, dangerous when those individuals get behind the wheel.) Crash and fatality rates have reportedly been higher than even New Year's Eve, the Fourth of July, or St. Patrick's Day.
As Fort Myers injury lawyers, we recognize there are a few reasons behind this troubling trend. Part of it is because there are so many more people on the road. AAA anticipates a return to pre-pandemic travel levels this holiday, with nearly 54 million people hitting the road – a 13 percent jump since last year, the biggest year-over-year climb since 2005. Three cities in Florida (Orlando, Tampa, and Fort Lauderdale) are listed in the Top 10 U.S. destinations for Thanksgiving 2021 holiday travel. In addition to that, many people have no work obligations during the long weekend, and folks are eager to return "home" to see family and friends. It's also typically the first break college students have to return to their hometowns and catch up with their high school buddies – usually at local bars and clubs. Add to the mix this year that people are eager to shed COVID gathering restrictions, and it could be a recipe for particularly raucous reunions.
According to the National Safety Council, more than 415 people may die and another 47,500 may be seriously injured over the Thanksgiving holiday due to drunk driving. The agency's predictions on drunk driving injury and death have historically been fairly accurate.
An analysis of National Highway Traffic Safety Administration data by ASecureLife revealed the states with the higher Thanksgiving holiday crash rates were in the South. The NHTSA reports that between 2015 and 2019, nearly 800 people died in alcohol-impaired crashes over the Thanksgiving holiday period. Over the 2019 Thanksgiving holiday period, there were more than four times as many alcohol-impaired crashes during the nighttime hours compared to during the day.
Who May Be Held Liable for Florida Drunk Driving Injuries, Wrongful Death Claims?