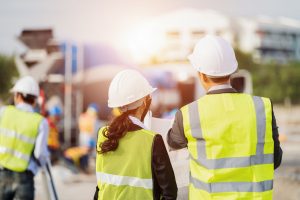 As far as workplaces go, construction sites are among the most precarious. The U.S. Bureau of Labor Statistics reports that of the more than 300 workers who died on-the-job in Florida in a single recent year, the private construction industry had the highest number, accounting for 91 percent of those. The risk of a Florida construction accident is heightened when work is done at significant heights, next to a busy roadway, down in trenches, and with toxic materials, hazardous chemicals, and live electricity. The number of workers who survive – albeit with serious injuries – is even higher.
Among recent incidents of construction accident injury in Florida:
As our Fort Myers construction injury lawyers can explain, it is possible for workers injured in Florida construction accidents to sue. However, most cases are typically third-party liability lawsuits as opposed to direct lawsuits against an employer. That's because Florida workers' compensation laws – F.S. 440.11, in particular – holds that no-fault workers' compensation coverage is the exclusive remedy for injury claims an employee may have against an employer. There are, however, some exceptions and (more commonly) situations where third parties are liable.
Legal Options After Florida Construction Accident Injury