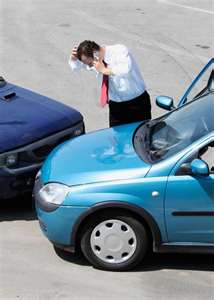 Sound too good to be true? Well it probably is…We've all heard the catchy jingles on our favorite radio stations announcing that after a car accident, we may be entitled to $10,000 in lost wages and benefits. DJ's and "attorney spokesmen" encourage us to call one of these hot-lines from the scene of the accident—but is what they're selling us for real?
The long and short answer is: Yes and No (answered like a true lawyer…I know.), but we realize, you probably already knew that. Many people, especially in South Florida, come to personal injury attorneys after even a minimal car accident looking for the $10,000 check that they've been hearing about on the radio or billboards.
What all these advertisements are referring to is your PIP (or Personal Injury Protection) Insurance, also referred to as No Fault Insurance. This insurance, which has long been the center of fierce debate in Florida, is the only type of mandatory auto insurance that Floridians are required to purchase. You may have even heard about this insurance from news reports of fraud, staged accidents, and Florida lawmakers constantly trying to regulate it in one direction or another.