I Was Injured on Vacation in Florida. What Are My Rights?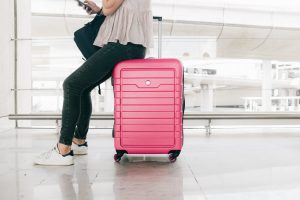 While the risk of a Florida tourist injury may depend on the activities in which one is engaged, often it is merely a matter of being in the wrong place at the wrong time – be it navigating heavy traffic or a slippery hotel floor. That does not mean no one is to blame.
Visitors should know that no matter where they are from, they have the same rights as residents when pursuing damages for others' negligence resulting in injury.
News outlets recently reported that two Norwegian tourists were struck and seriously injured in a hit-and-run pedestrian accident in Fort Lauderdale. Meanwhile, shootings were reported in two tourist-heavy districts – one in Orlando on International Drive and another in Miami's Wynwood district. In 2018, four Spanish tourists were struck and killed in a trucking accident in Key West. Several years before that, two teenagers from Indiana suffered broken bones, brain trauma, and severe internal injuries in a parasailing accident in Panama City.
What each of these occurrences has in common is that they involved Florida tourist injuries for which there likely are (or were) grounds to file Florida personal injury or wrongful death lawsuits, albeit based on different legal theories. As long-time South Florida tourist injury lawyers, we have helped many tourists injured on vacation in Florida to weigh their case's viability and pursue the most favorable outcome.
Some of the more common Florida tourist injury cases we see have included:
A car crash while driving in a rental car;
Injury due to defective rented equipment (beach bike, scooter, JetSki, etc.);
Slipping and falling in a hotel lobby or bar;
An attack of violence at nightclubs, gas stations or in a hotel;
Boating accidents;
Kayaking accident;
Drunk driving accidents;
Becoming seriously ill with food poisoning while dining out;
Bicycle accidents and pedestrian accidents;
Motorcycle accidents;
Swimming pool accidents/drowning;
Injury at an amusement park.
How Florida Tourist Injury Cases are Different From Those Filed by Residents
Many aspects of filing a Florida personal injury lawsuit are going to be the same whether you are from another state or country, you are a snowbird, or you live here full-time. For example, no matter where you are from, the statute of limitations (the time window in which you have to file) is going to be four (4) years for a personal injury lawsuit and two (2) years for a wrongful death lawsuit, per F.S. 95.11. Note that there could be other, shorter filing deadlines specific to your case, so it is important not to wait longer than necessary before contacting an attorney.
With few exceptions, you still have to prove negligence to collect damages. This means showing:
The defendant owed a duty of care to you;
The defendant breached that duty;
The defendant's breach of duty caused your injuries/damages.
The primary issues that might make a Florida tourist injury claim slightly more complicated are hiring an attorney, court appearances, and jurisdiction.
Why not hire a lawyer from your home state? Because the laws in every state are different. Even if you live close enough to Florida to drive there-and-back every day, an attorney from your home state will unlikely be allowed – or qualified – to represent you unless they are also licensed to practice law in Florida.
A local personal injury law firm will be familiar with state laws and local rules, procedures, and personalities, helping you better navigate the system.
One concern that crops up when a plaintiff is from out-of-state, or another country is whether they will have to return again and again for court appearances, resulting in even greater disruption of their lives. The good news is that a personal injury lawyer who is local can handle most if not all your court appearances without requiring you to return. We can often arrange for your depositions to be conducted via video, as the court will consider the cost, convenience, and efficiency of forcing in-person interviews.
Finally, there is the issue of jurisdiction. Specifically, we are referring to diversity jurisdiction.
Generally, if an accident happens in Florida, the injury lawsuit is filed in a Florida state court. However, diversity jurisdiction gives a defendant the right to request that a claim filed in state court be removed to federal court. As noted in 28 U.S.C. section 1332, defendants can request to have a case removed from state to federal court by proving:
The amount in controversy (how much plaintiff is seeking) exceeds $75,000 AND
The parties are diverse in citizenship or state of incorporation (residing in different states or countries).
Federal courts are sometimes viewed as being friendlier to defendants, and they tend to move a bit faster, which can save defendants money. Some also see federal rules of discovery as being less stressful and more cost-efficient.
No matter what type of injury you have suffered or where you are from, the Florida injury lawyers at Garvin Injury Law are dedicated to fighting to ensure your rights are protected and you are justly compensated.
If you have suffered a Florida tourist injury in the greater South Florida area, contact our injury attorneys at The Garvin Firm at 800.977.7017 for a free initial consultation.
Additional Resources:
DIVERSITY JURISDICTION REMOVAL IN FLORIDA, January 2003, The Florida Bar Journal