Florida Ranks No. 2 for Dog Bite Injuries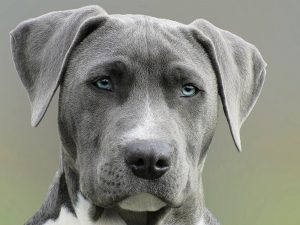 Floridians are at higher risk of dog bite injuries compared to those in most other states. During National Dog Bite Prevention Week, the Insurance Information Institute revealed Florida ranked No. 2 for dog bites and other dog-related injuries.
In 2018, there were 1,281 Florida dog bite injury claims filed with homeowner insurance companies, making it second only to California, where 2,166 claims were filed. The good news is reports of Florida dog bites are down slightly from 1,345 in 2017, but there were still 6 bites reported for every 100,000 residents. Comparatively, there were  5.5 per 100,000 in California and 3.2 in Texas.
About 78 million dogs live in U.S. households, and about 4.5 million dog bites are reported annually, according to data from the American Veterinary Medical Association. That works out to approximately one dog bite victim for every seventeen (17) dogs owned.
The average cost of a dog bite injury claims in Florida is $44,000, higher than the national average of $39,000. In all, homeowners insurers paid out more than $675 million for dog bite injuries in 2018.
Common injuries in serious dog bite cases can include:
Lacerations
Punctures
Permanent scarring/disfigurement
Abrasions
Broken bones
Infections (rabies, tetanus, MRSA, etc.); roughly 15 percent of dog bites result in infections
Our South Florida dog bite injuries attorneys are committed to securing fair settlements and jury verdicts for personal injury victims affected by canine owners' carelessness.
Who is at Risk for Dog Bite Injuries? 
Anyone near a dog has the potential to be bitten, but dog bite injuries tend to be more serious where children are concerned. Reuters Health reports infants and toddlers comprised about 30 percent of those who suffered serious dog bites treated at U.S. trauma centers. Kids 6 to 12 accounted for 34 percent of those hurt.
Last year, a Cape Coral dog bite on a child's face necessitated 31 stitches. In the same city, animal control has been called dozens of times for pit bulls and other dogs roaming leash-less in some neighborhoods. A German Shepherd reportedly broke through a screen window and bit a 12-year-old boy. In just a single month, the Florida Department of Health reported eighty-five (85) dog bites in Lee County.
Most dog attacks occurred in residential neighborhoods, with six (6) of the victims walking or running nearby.
Liability for Florida Dog Bites
Florida is a "strict liability" state when it comes to dog bites, per F.S. 767.04. This means an owner can be held liable for a dog bite even if they were not previously aware the animal had any aggressive tendencies. Further, dog bite victims in Florida do not need to show the owner was negligent, regardless of whether the attack occurred in spaces public or private (the latter so long as one was there lawfully).
Dog owners are typically NOT liable for bite injuries that occur when all of the following conditions are met:
The bite occurred on private property;
The victim was trespassing/not on the site lawfully (with an expressed or implied invitation of the owner or in the performance of any duty of state law or postal regulations);
The victim was over the age of 6;
Damages were proximately caused by a negligent act or omission of the owner who did not have a prominent sign warning of the danger posed by the dog.
In most other instances, if you or your child is bitten by a dog and sustained moderate to serious injuries, you can file a claim for damages to hold the owner liable. Often, these claims are paid out by homeowners' liability insurance or renters' liability insurance policies.
Some homeowner insurers will not insure certain breeds of dogs, while others will decide on a case-by-case basis or charge higher premiums to insure dogs. If a homeowners' insurance policy does not provide coverage, the owner of the dog can be held personally liable.
If you are injured in the greater South Florida area, contact our injury attorneys at The Garvin Firm at 800.977.7017 for a free initial consultation.
Additional Resources:
Spotlight on: Dog bite liability, March 29, 2019, Insurance Information Institute