Florida Supreme Court Rules no Shackles for Juvenile Delinquents
In courtrooms around the state, it has long been the practice that juveniles were to be shackled by the wrists and ankles with belly chains, chained to furniture or chained to each other when they were brought to appear before a judge.
In this 6-1 opinion, The Florida Court stated,  that this process was "repugnant, degrading, humiliating and contrary to the primary purposes of the juvenile justice system."
One of the primary goals o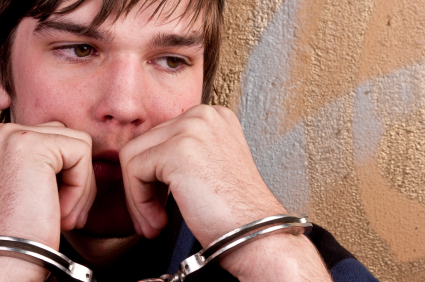 f the juvenile justice system is rehabilitation and many have argued that this process actually harms the child and can have long lasting psychological consequences.
The Florida Supreme Court, suggested that the shackling may also violate the children's due process rights as it could be seen as cruel and unusual punishment.
A Fort Lauderdale Judge once told me that juveniles had to be shackled after two juveniles escaped as they were being transported to the courtroom. He said these juveniles, who were only handcuffed to each other, ran out front of the Broward Courthouse and each decided to run on the opposite side of a palm tree only to smack heads on the other side. The judge explained that these juveniles had serious injuries and that ever sense that day all juveniles had to be shackled. I am not sure if the judge made this up or if that was really the reason why all juvenile offenders had to be shackled.
At the time I heard the judge's story I was working as a juvenile prosecutor and believed that juvenile delinquents were treated too lightly and I figured that they were only going to get a smack on the wrist so at least the shackling process might make them think twice before committing their next crime. Once I got out of the juvenile division I learned that even the adult defendants didn't have to be shackled and that it wasn't  really fair that the juveniles did.
At any rate, the Florida rules of Juvenile Procedure now state that restraints are allowed only to prevent physical harm against the child or others, if they pose a flight risk, or if they have a history of disruptive behavior in court and there are no alternatives.
Many public defenders and juvenile rights advocates around the state are very pleased with this decision; what's your take?