Florida Negligent Security Lawsuits Filed Against Fort Myers Beach Resort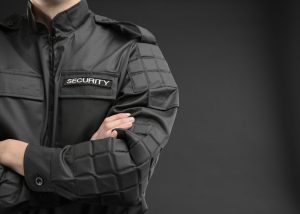 A popular Fort Myers Beach resort is facing two Florida negligent security lawsuits that allege the property owners did not take the safety of guests seriously.
For those who may be unfamiliar, negligent security is a type of premises liability claim filed in civil court demanding financial compensation if the owner or manager of a property fails to ensure adequate security, putting guests at heightened risk of criminal violence, including shooting, assault, battery and rape.
As our Fort Myers Beach hotel injury attorneys can explain, courts do not expect property owners to see into the future. Instead, they are expected to proactively address any reasonably foreseeable danger to guests. When they do not mitigate those risks or issue warnings, they can be held legally responsible in Florida negligent security lawsuits for breaching the duty of care owed to those harmed in violent acts on site.
The two Florida negligent security lawsuits filed against the Lani Kai Island Resort in Fort Myers Beach both stem from the same incident, a triple shooting in July. According to The News-Press, one person was killed and two injured. Sheriff's office investigators reported four people got into a fight in the sand behind the hotel. One had a gun and shot the other three. A person of interest is reportedly in custody on unrelated charges, and the investigation continues.
Now, the mother of the 22-year-old man who was killed is suing the hotel. So too is the decedent's cousin, one of the shooting survivors. Both were present at the hotel for a birthday party.
What it Takes to Win Florida Negligent Security Lawsuits
In general terms, a plaintiff in a negligent security lawsuit must show the property owner owed a duty to provide basic security measures, the property owner breached that duty with a lapse in security and the plaintiff suffered physical, financial, mental and other damages. Basic security measures at a hotel or resort can include things like:
Functional locks on rooms
Restricted hotel access
Visible security presence
Adequate lighting throughout the property, including in areas like the parking lot
Monitored security cameras
It is important to point out property owners aren't being held responsible for committing the crime itself. They are being held liable for not doing enough to protect patrons when they knew or should have known there was a foreseeable risk of danger to those guests. To prove the element of foreseeability, plaintiffs need to present evidence of a pattern of similar crimes that took place on the property prior to the incident in question. This effectively puts the property owner on notice of a crime problem. These laws exist because it is the property owner who has the most knowledge of any issues on or surrounding their property; meanwhile, visitors to the property may be from out of town and have only seen the glossy postcard pictures of what appears to be paradise.
In this most recent case, plaintiffs allege ongoing violent criminal activity at the resort, which includes assaults, batteries and discharge of firearms, going back at least three years prior to this incident. This position appears to be bolstered by data discussed by Fort Myers Beach Town Council following the shooting. That included more than 3,000 sheriff's office responses to the Lani Kai address since the beginning of 2017, including dozens for battery, wanted suspects and five for sex crimes.
The council discussed forming a nuisance abatement board to deal with Fort Myers Beach hotels that have a history of complaints and criminal activity.
For its part, the hotel reportedly already hires local deputies when holidays or events are expected to draw larger crowds. Since the shooting, it's reportedly enacted several additional security changes, including:
Use of wrist fobs instead of room key cards.
Zero tolerance for trespassers not wearing guest wristbands after hours.
Cover-ups and shoes required to be worn indoors on the property.
Deputies will be hired to patrol in-season every weekend.
Required background checks, security training and licensing for all staff members.
It will be up to a court to decide whether these or other security measures might have prevented the deadly encounter in July, and if the hotel should be held liable.
If you are injured in Fort Myers, Naples, Sarasota, or Key West, contact our injury attorneys at Garvin Injury Law at 800.977.7017 for a free initial consultation.
Additional Resources:
Lani Kai resort hit with two lawsuits in wake of July 15 shooting death, Aug. 9, 2020, By Michael Braun, The News-Press
More Blog Entries:
4th DCA: Florida Business Can Be Liable for On-Premises Attack, March 17, 2020, Fort Myers Beach Hotel Injury Attorneys Blog