Vicarious Liability in Florida Motorcycle Accidents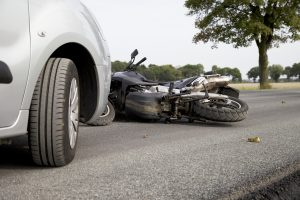 In Florida motorcycle accidents, there can be numerous defendants – sometimes including those who weren't actually behind the wheel. In a recent motorcycle accident lawsuit that settled mid-trial for $1 million, the defendants included the driver as well as the owner of the vehicle, which in this case was the driver's employer, a commercial cleaning company. They were held responsible by a legal doctrine called vicarious liability.
As our Fort Myers Motorcycle Accident Lawyers can explain, vicarious liability is the legal term for when one party is held responsible for the unlawful actions of another. Vicarious liability is relevant in auto accident cases wherein one party is responsible for/has control over a third party or a type of property.
There are several ways in which third parties can be held vicariously liable for Florida motorcycle accidents. The two applicable in this case are the liabilities imposed on employers and vehicle owners in Florida.
When Employers Can Be Held Liable in Florida Motorcycle Accidents
Employers can be held legally responsible for the actions of their employees who are negligent while acting in the course and scope of employment. This is thanks to a legal doctrine known as respondeat superior, which is Latin for "let the master answer." It means that if an employee hurts someone while acting in a negligent manner on-the-job, their employer can be held accountable.
According to the Bureau of Labor Statistics, about 30 percent of civilian jobs in the U.S. require some type of driving. If someone is driving negligently on-the-job, their employer can be named as a defendant and be held responsible. This includes situations where an employee is using their personal vehicle for business purposes.
The main caveat of this is an employee's use of his/her personal vehicle must have been within the scope of employment at the time of the crash. That seems fairly straightforward, but there are many questions that can arise from this point. For example, if an employee is tasked with running a business errand in their personal car but head to get coffee first and that's when they hit a motorcyclist, were they acting in the course and scope of employment? That's where the specific facts of the case are going to really matter.
In general, situations that will probably be considered in the course and scope of employment:
Running a business errand in a personal vehicle.
Business site to business site. (This excludes regular commuting from your home to work and from work to home.) This would be for things like going from one job site to another, etc.
If the employer is not legally liable for the motorcycle accident, the at-fault driver's own personal insurance should kick in to cover the damages.
When Vehicle Owners Can Be Held Liable in Florida Motorcycle Accidents
Another type of vicarious liability is that which stems from ownership of a vehicle. This goes all the way back to 1920 and the Florida Supreme Court decision in Anderson v. Southern Cotton Oil Co. which established the dangerous instrumentality doctrine. This holds that the owner of a tool that is inherently dangerous can be held legally responsible for any injuries resulting from the operation of that tool.
People don't tend to think of cars as "tools," but the supreme court's decision held that they are. The effect is that owners of vehicles can be subject to strict vicarious liability. Basically, that means the owner and anyone else listed on the title can be held financially responsible for a crash caused by the driver of that vehicle – even if the owner wasn't driving.
The one main exception to this is the federal Graves Amendment, which supersedes state law. It holds rental car companies harmless for crashes caused by those who rent their vehicles, unless they were somehow directly negligent.
Mid-Trial Settlement in Crash Case
In the recent South Florida motorcycle accident lawsuit that was settled mid-trial, the crash in question occurred in 2019 in Tampa. Plaintiff motorcyclist was proceeding through an intersection, he was struck by a van driven by a woman who was turning left. The motorcyclist suffered serious injuries, was hospitalized and underwent several surgeries. The injuries prevent him to this day from performing rigorous physical activity, which ultimately resulted in his being fired from his job.
Plaintiff alleged the van driver was negligent, but also named the driver's employer and owner of the van as a defendant. Plaintiff argued the driver was negligent for failing to yield, as he had the right-of-way. The defense argued the motorcyclist had been weaving in and out of traffic and changing lanes when he approached the intersection. The driver didn't see him, they said, and other traffic in the westbound lane he'd been in was stopped, so she believed she could safely turn.
The trial was bifurcated, meaning the issue of fault was decided first, and the matter of damages would be decided later. In a bench trial, the judge assigned the defendants 80 percent of liability and the plaintiff 20 percent liability. (Florida is a pure comparative fault state, meaning each party is only financially responsible for his/her portion of fault. In this case, it would mean the plaintiff would be entitled to collect 80 percent of his total damages at fault.)
But before the damages phase of the trial could begin, the two sides were able to negotiate a settlement for the full amount of the carpet company's auto insurance coverage – $1 million.
Florida motorcycle accidents can result in serious injuries, and it's imperative to have an experienced attorney prepared to advocate effectively on your behalf. We can help.
If you are injured in Fort Myers, Port Charlotte, Sarasota, Cape Coral, Naples or Key West, contact Garvin Injury Law at 800.977.7017 for a free initial consultation.
Additional Resources:
$1 Million Mid-Trial Settlement For Florida Motorcyclist Who Claimed Hasty Turn Caused Collision, May 1, 2021, By Melissa Seigel, Law.com
More Blog Entries:
Do I Have to Wear a Motorcycle Helmet? Florida Cycle Injury Lawyer Insight, Dec. 3, 2020, Fort Myers Motorcycle Accident Lawyer Blog