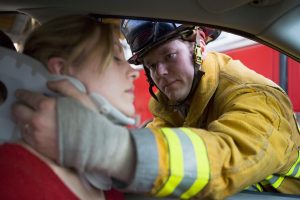 A Fort Myers injury lawsuit resulted in a jury verdict of more than $5 million in damages, which included $2.25 million for past and future pain and suffering a few years back.
The Daily Business Review reported that in 2017, a driver in Fort Myers was reportedly high on heroin when he crashed into the plaintiff's vehicle. The plaintiff and her two children, who were in the backseat, were seriously injured. Initially, the other driver was arrested for driving under the influence, but he later pleaded guilty to lesser charges. His auto insurance company agreed to cover the cost of the children's injuries but argued their mother's injuries were mostly the result of a pre-existing condition. She filed a Fort Myers injury lawsuit. The defense conceded liability, but the plaintiff still had to prove the full extent of her damages – which included pain and suffering.
Here our South Florida injury attorneys explain what pain and suffering are in the context of tort law and what legal recourse you have to be compensated for it.