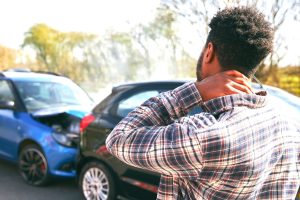 Yes, a past injury or illness can absolutely impact a Florida personal injury claim. As our Naples car accident lawyer can explain, a preexisting condition complicates the claims process because the burden is on the plaintiff to prove the injury at issue was either caused or aggravated by the negligent act.
For instance, if you've been seeing a chiropractor for years for back pain – and then are in a crash that you claim resulted in back injuries – it's up to you to prove that your injuries are new or that old injury were exacerbated by the crash.
To do all this effectively requires that you're upfront with your Naples car accident lawyer about your pre-existing conditions. It is also important that you are upfront with your medical providers about your old injuries and are able to distinguish and describe the new injuries or at a minimum explain that they have been made worse. Your attorney is then responsible to be sure the aggravation of a pre-existing condition is properly pleaded and supported in the special damages portion of the lawsuit. Special damages for the aggravation of a preexisting condition must be expressly stated in the claim and supported by the evidence. It's not assumed.
We saw this play out in the recent case of State Farm v. Davis, decided by a panel of judges for Florida's 5th District Court of Appeal. In this case, insurance company State Farm appealed a $500,000 verdict, which included compensation for future medical expenses and future non-economic damages, including for aggravation of a preexisting condition.
The case stemmed from a 2016 Florida car accident between the plaintiff and another driver, an uninsured/underinsured motorist accused of negligence. As such, the plaintiff filed a claim for damages with her own UM/UIM car insurance company. The insurer conceded the other driver was at-fault, but contested the causation, nature, extent, and consequences of her injuries. Basically, the insurance company didn't believe her injuries (or not all of them) resulted from the crash or as serious as she claimed. During the discovery process, it was revealed plaintiff had been receiving chiropractic care for pain and limited movement in her neck and lower back for 14 years prior to the crash. In the previous 6 years before the car accident, the plaintiff had seen a physician nearly 50 times for neck and lower back pain – one of those just three days before the crash. The doctor who treated her would later testify that the injuries he'd been treating her for weren't the same as the injuries she'd suffered in the crash. An orthopedic surgeon she began seeing after the crash testified that two herniated discs and joint/neck pain were a result of the crash – for which she'd need future surgeries. However, no medical testimony or other evidence was presented by the plaintiff to indicate that the car accident resulted in an aggravation of her preexisting injuries or conditions.
A Naples car accident lawyer can explain that people injured in crashes might or might not have preexisting conditions, and those might or might not be aggravated in the crash. But even if the same general part of the body that has a preexisting condition is injured in the crash, and even though this might naturally and proximately result in aggravation, it is not necessarily the case. This must be specifically alleged, pleaded, and supported. Continue reading