Report: Doctors Expect "Huge" Spike in Child Injuries at Home During Pandemic Isolation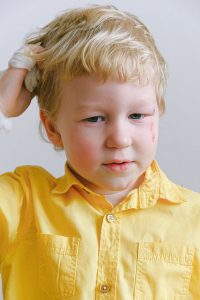 The novel coronavirus (COVID-19) pandemic has created unprecedented financial and personal challenges in Florida and across the country. Parents especially are under a great deal of pressure. With schools out and distance learning underway, parents are expected to stay informed, prepare meals, remain calm, care for basic needs, teach and often continue to work.
The problem is parents cannot work and provide adequate supervision, particularly for younger kids. This is why healthcare providers are bracing not only for an uptick in COVID-19 patients but also for child injuries.
Parents are essentially doing five jobs at once, schedules are less structured and children are doing what they often do best: Testing limits to see what they can get away with. That could mean climbing on things they are not supposed to, doing dangerous backflips on the backyard trampoline, riding scooters around the block without helmets or wrestling with siblings.
As of yet, there is no hard data indicating there have been more child injuries during self-isolation due to lack of supervision. However, Florida's stay-at-home order did not take effect until midnight on April 3rd. The longer families are cooped up together, the more likely it is we will start to see more than the occasional anecdotal story, particularly with children bubbling over with pent-up energy.
"We're expecting this huge spike," said the injury prevention program lead at the University of Michigan's C.S. Mott Children's Hospital.
Some doctors are concerned parents may be delaying trips to doctor's offices or emergency rooms until it is absolutely critical. They do not want to take the chance they or their child will be exposed to COVID-19 unless or until obtaining medical treatment is the only option. The New York Times reported several cases in which children suffered injuries that necessitated immediate medical attention, but it was delayed due to parental concerns about the pandemic.
Other instances were reported in which parents, struck with guilt over missed milestones and birthdays, are gifting children with items they would not normally receive until they are older. In one example, a mother in Washington, D.C. bought her 9-year-old son an electric hoverboard for his birthday. Within a half-hour, he had fallen and broken his hand.
Reducing Risk of Child Injuries During Self-Isolation
Doctors say the best way to reduce child injury during the pandemic is to be proactive. Some specific examples include:
Taking child supervision "shifts." This means ensuring that one parent is "on duty" at all times, paying attention and being involved in a child's activities.
Creating and maintaining structure. When children have some sense of normalcy and know what is expected, they are less likely to act out in ways that could potentially be dangerous.
Ensuring your home is adequately child-proofed. That means making sure heavy dressers, bookcases, televisions sets, and other heavy furniture is attached to the walls so they cannot be toppled over if they are climbed. Make sure sharp furniture corners are padded through well-trafficked areas. Lock your firearms away and store ammunition separately. Keep medications in locked cabinets or high enough that children cannot reach it. For tall windows, make sure window guards are in place (screens are not adequate). Put up your pool gate and check the batteries in your lanai/pool alarm system. If you have a trampoline, make sure to go over the rules (one child at a time, no somersaults, etc.).
Making sure your child has a properly-fitted helmet. This is critical for activities like bicycling and skateboarding.
If your child is hurt, tend to the wound and then contact your child's pediatrician. Many doctor's offices in Southwest Florida now have telemedicine appointments available that will allow your child to be assessed but not take the risk of going to the doctor's office or hospital if it is not necessary.
One bit of good news is that many pediatric doctor's offices and urgent care centers are less busy in these times because people may be less likely to seek urgent care for minor scrapes or ailments. Further, many hospitals have a number of measures in place to protect your child and family from contracting COVID-19 if you seek treatment for other conditions.
If you are injured as a result of a dangerous product, the negligence of someone else or because of medical misdiagnosis or missed diagnoses, our Fort Myers child injury lawyers are available via phone or video conference to answer your questions in a free initial consultation. Read more about our law firm's COVID-19 response here.