Coronavirus Update: What We Are Doing to Protect Our Clients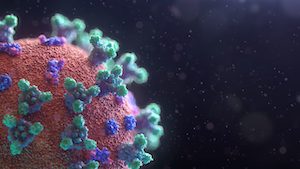 The safety of our clients and employees is of the utmost importance during these uncertain times. We continue to closely track the current situation surrounding COVID-19 and at the same time take all necessary steps to remain accessible to our clients as we continue to act in accordance with appropriate safety measures.
As you may be aware, there are current limitations with courthouse scheduling as well as the inability to impanel a jury to try a case; this may result in some delay in moving your case forward. This possible delay could be compounded by insurance companies fighting harder and attempting to pay less in claims as a result.
While some of these delays may operate as a slight barrier to obtaining prompt justice in your personal injury case, rest assured that we are playing close attention to these issues and doing everything in our power to keep your case moving swiftly in these uncertain times.
If you are a client, or a potential client suffering from a non-emergency medical issue and have fears of reporting to a medical facility we would suggest contacting your medical provider to discuss whether you can have your appointment over the phone or via a telemedicine provider. We have reports of clients being able to conduct doctor visits as well as physical therapy sessions over a video conference provider. At a minimum, we suggest keeping a detailed journal of your symptoms and issues associated with your injuries as well as documenting your fear or inability to obtain medical care.
Please see below for answers to some frequently asked questions:
Our Fort Myers headquarters is currently open, fully staffed and operational; however, we are not currently accepting walk-ins and are seeing clients on an as-needed basis by appointment only.
Please note that we are still accepting new clients and you can submit an inquiry through our website or by calling our office at 239.277.0005 for a free consultation.
Video conferencing through Zoom or Apple Facetime is preferred and available at a moments notice.
All firm employees are set up to operate remotely (and at full capacity) should the need arise.
If you are a current client and have an upcoming appointment and do not feel comfortable coming to the office or feel as though you may be experiencing symptoms of COVID-19, we ask that you contact us prior to your scheduled appointment.
Please feel free to reach out to us at any anytime if you have questions or concerns. We appreciate your patience and understanding during this difficult time.
See below for links below for the CDC, state and/or local updates regarding public health orders, court operations, and miscellaneous information:
https://www.cdc.gov/coronavirus/2019-nCoV/index.html
https://floridahealthcovid19.gov/

https://www.flclerks.com/page/covid-19

https://www.floridabar.org/news/releases/covid19/

https://www.floridasupremecourt.org/Emergency
As always, our Fort Myers based team of personal injury attorneys is standing by to help with any medical or injury claim or question that you may have. Please feel free to contact our office to schedule a free virtual meeting by calling 239.277.0005 or fill out the "contact us" box at the top right of this page.