How to Recover Damages in a Florida Car Accident With an Uninsured Driver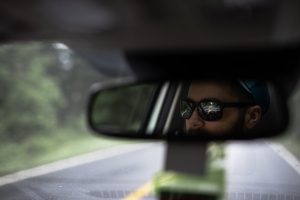 A jury recently awarded a plaintiff $202 million in damages for a Florida car crash that left her seriously injured and her son with permanent, catastrophic injuries. Law.com reports the at-fault driver slammed into the passenger side of a vehicle, where the plaintiff, then 8-months-pregnant, was sitting, causing her to suffer placental abruption. She suffered serious injuries. Her baby, born prematurely, barely survived. The plaintiff reports the child, now 4, is blind and non-verbal with permanent brain damage and suffering some 20 seizures daily.
The defendant was convicted of drunk driving. He was negligent in the crash. Yet as the article notes, "The defendant … was uninsured and unrepresented, so the damages award of $202 million is likely unrecoverable."
Uninsured drivers are indeed a serious problem in Florida. We have the highest percentage of uninsured motorists in the U.S. According to the Insurance Information Institute, nearly 27 percent of motorists in Florida do not have auto insurance – even though it is required by law.
Too Many Florida Motorists Lack Adequate Car Insurance 
Even when drivers carry the minimum insurance, our South Florida car accident attorneys know it is often not enough to cover damages wrote by serious injuries – let alone those that are catastrophic. It requires $10,000.00 in personal injury protection (PIP) benefits (which covers an insured, regardless of fault) and $10,000.00 in property damage coverage. Bodily injury liability (which covers others if you are negligent) and uninsured motorist coverage (which covers you if the negligent driver has no insurance) should be carried at a minimum of $10,000.00 per person and $20,000.00 per accident – but both can be waived. However, if you purchase UM coverage, you must also purchase bodily injury liability coverage, and in the same amount.
The high uninsured rate, the low minimum coverage rates and the fact that PIP only provides $10,000.00 maximum ($2,500.00 max if not treated within 14 days or there is no emergency medical condition) are reasons why Florida drivers are strongly encouraged to carry a solid uninsured/underinsured motorist policy.
Avenues of Compensation When You Are in a Crash With an Uninsured Driver
First off, if you have health insurance, you can likely count on at least a portion of your medical bills being covered. But there are probably other avenues of compensation, and those are best explored with a personal injury lawyer as soon as possible.
Unlike most other states, Florida follows a system of no-fault when it comes to auto accidents. All drivers (except motorcyclists) are required to carry PIP, which will cover a portion of your medical bills and lost wages – without, you have to prove the other driver was negligent – making his/her auto insurance status irrelevant. That does not mean the insurance company is likely to rubber-stamp all claims just because they are filed. A car accident attorney can help make sure the insurer does not short-change you.
The other possible means of compensation is UM/UIM coverage, which is provided through the injured person's policy. To collect this, you will first have to prove that your Florida car accident injuries meet the serious injury threshold, as outlined in F.S. 627.737. Then, you will have to prove that the other driver was negligent (failed to use reasonable care, resulting in your injuries). You will then need to show the at-fault driver either did not have auto insurance or lacks adequate coverage to compensate for your injuries. Note that your insurer is not going to be any more eager to pay a UM/UIM claim by you than it would a bodily injury liability claim made by a third party. Even if the insurer concedes liability, they may counter you on the monetary amount of damages you are claiming. Given the fact that you have entered into a contract with your under/uninsured motorist insurance carrier the carrier also has a lengthy contract that they can use to protect them and prevent paying you the full value of your claim; very often the filing of a Civil Remedy Notice, as discussed in F.S. 624.155, often becomes necessary to file with the Florida Department of Financial Services. Very often, even with the filing of a C.R.N, insurance companies are not fair with their insureds and will not compensate you for the full value of your case and the filing of a lawsuit becomes necessary;  this is why it is always a smart idea to work with an experienced South Florida car crash lawyer.
If you are injured in the greater South Florida area, contact our injury attorneys at The Garvin Firm at 800.977.7017 for a free initial consultation.
Additional Resources:
Facts + Statistics: Uninsured motorists, Insurance Information Institute