St. Petersburg Personal Injury Lawyer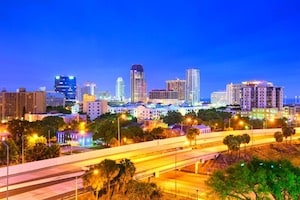 Seeking the services of a St. Petersburg personal injury lawyer?
Whether it's a car accident, boating accident, slip-and-fall, construction accident, nursing home injury, or medical malpractice, the team at Garvin Injury Law is highly-qualified with an extensive history of proven results. We're prepared to take on challenging personal injury cases, and have recovered millions of dollars in damages on behalf of clients across South and Central Florida.
St. Petersburg, the fifth-largest city in Florida, is a vibrant vacation destination in the Tampa Bay region of Pinellas County. This community is brimming with natural beauty, award-winning beaches, and a booming business district. It's a popular place to live, work, and visit - with more than 260,000 residents, 6,200+ employers, and 6.5 million overnight visitors annually. It's home to the Salvador Dali Museum, Fort DeSoto Park, the St. Pete Pier, and more.
But for all its benefits, St. Petersburg - like many cities - has its share of hazards too. Most dangers are attributable to simple failures by people, professionals, or businesses to exercise as much caution as they should in certain situations. Whether behind the wheel or while wielding a scalpel - accidents can happen almost anywhere. And while it's rarely ever the intention for someone to get hurt, when one has a legal responsibility to be more careful and their failure to do so results in someone else's serious injuries, a St. Petersburg personal injury lawsuit may be warranted.
Goals of St. Petersburg Personal Injury Claims
The primary focus in any Florida personal injury claim is rarely ever punishment. That might be a part of it in some cases where the wrongdoing was especially egregious (like drunk driving crashes, gross negligence, or intentionally hurting someone). But unlike criminal cases, where the purpose is to penalize unlawful behavior, civil claims for personal injuries are primarily about compensating or "making whole" the people who have been hurt the most. This is done by determining who is legally at-fault (and to what extent), and then assigning monetary value to the resulting losses, which is later paid to the victims.
If the injured party can successfully negotiate fair payout with the defendant and/or insurer in a reasonable amount of time, there may be no need to file a lawsuit. As our St. Petersburg personal injury lawyers can explain, it's usually only when negotiations fall through that we pursue litigation in court.
In Florida, most personal injury lawsuits have a statute of limitations (time limit to file) of 4 years, per F.S. 95.11. However, it's not a good idea to wait that long if you can help it. For one thing, certain types of claims may need to be filed much sooner. Example: Injury claims for medical malpractice and wrongful death in St. Petersburg must be filed within 2 years - not 4. Also, cases involving negligent government agencies or employees may require you to give immediate notice of a possible legal claim AND exhaust all remedies through an administrative process before filing. Beyond all this, the longer you wait to consult with an attorney and pursue your claim, the tougher it may be to gather all relevant evidence, identify and question key witnesses, etc.
Ideally, the sooner you consult with an injury lawyer about your case prospects, the better.
How Much is My St. Petersburg Injury Lawsuit Worth?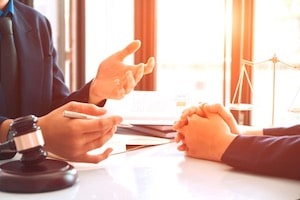 Injury lawyers know there is no one-size-fits-all answer to this, even when comparing similar types of claims. There are a lot of factors that play a part in how much the case is worth.
Determining how much compensation is owed in your injury claim depends on many different factors. Some of these include:
The type and severity of injuries.
The extent and cost of medical care needed, up until now and into the future.
How the injury has negatively impacted the person's ability to work and support their families.
How the injury has adversely impacted the person's ability to enjoy their lives and independence as they did before.
The extent to which (if any) the injured person shoulders fault for causing the accident and/or exacerbation of injuries.
Whether the plaintiff is eligible to pursue punitive damages (those intended to punish the defendant), as opposed to just compensatory damages (those intended to make the plaintiff "whole" to whatever extent that's possible).
Other practical issues that can impact how much one actually receives in a St. Petersburg injury lawsuit:
Statutory rules that cap the amount of money a person can collect for certain wrongs. For example, S. 766.118 limits practitioner liability for noneconomic damages in medical malpractice claims to $500,000 - regardless of how many plaintiffs there are.
Number of defendants and number of plaintiffs. If you have one defendant but numerous injured plaintiffs for a single act, the insurance coverage may have to be split several ways, meaning each person will get less than they would if they were the only plaintiff. Similarly, if there is one plaintiff but multiple defendants and insurers, it's more likely the full claim amount will be paid.
Laws shielding certain types of defendants from legal liability. Government agencies and employees may be shielded from certain types of legal action under principles of sovereign immunity and/or qualified immunity. So even if they are negligent, they may not be required to pay for the resulting losses.
Amount of insurance available to cover the damages claim. For example, if an at-fault driver doesn't have the required auto insurance, that might leave crash victims in a tough spot financially - though that might be remedied if those injured have uninsured/underinsured motorist coverage.
If you have questions about your next steps in pursuing a St. Petersburg personal injury claim, the dedicated injury lawyers at Garvin Injury Law can help.
Contact the St. Petersburg personal injury attorneys at Garvin Injury Law by calling 800.977.7017 or via our online Contact Us form.